This site is an advertising-supported site. Featured or trusted partner programs and all school search, finder, or match results are for schools that compensate us. This compensation does not influence our school rankings, resource guides, or other editorially-independent information published on this site.
Are you ready to discover your college program?
Physician assistants work under the supervision of physicians, providing support to healthcare teams. They need an advanced education and extensive training in a medical setting. Coursework and clinical hours prepare physician assistant students to provide support during surgical procedures, develop treatment plans, and work in a fast-paced healthcare setting. This comprehensive guide serves as a resource for individuals interested in pursuing a physician assistant career.
What Does a Physician Assistant Do?
Physician assistants (PA) provide frontline medical care under the supervision of physicians as part of a team of healthcare professionals.
Physician Assistant Jobs: Roles and Responsibilities
Physician assistants function much like doctors. They examine patients, diagnose diseases, prescribe medicines, and write referrals to specialists. However, these professionals must work under a medical doctor's supervision.
PAs may work in a variety of medical specialties in roles such as anesthesiologist assistant, orthopedic physician assistant, pediatric physician assistant, radiology practitioner assistant, and surgical physician assistant. Regardless of their specialization, physician assistants spend their time meeting with patients, communicating important healthcare information, and making critical decisions about patient health management.
Physician Assistant Jobs: In-Depth
Physician assistants practice medicine alongside doctors, nurses, and therapists. Like doctors, these medical professionals examine, diagnose, and treat patients, but they must do so under the supervision of a physician. Physician assistants may work in hospitals, clinics, doctors' offices, or other medical settings, specializing in one or more areas of medicine — such as family medicine, psychiatry, or surgery.
A physician assistant's duties vary by specialty, state, and service area. In some rural or underserved areas, for instance, a physician assistant may serve as a primary care provider, examining patients, prescribing medicine, and setting broken bones. In other settings, a physician assistant may take on a narrower role, such as exclusively closing incisions after surgeries or providing vaccinations to pediatric patients.
Physician Job Market
Physician Assistant Salary
According to the U.S. Bureau of Labor Statistics (BLS), a physician assistant salary is $108,610 annually. PAs who work in educational services tend to earn less, bringing in about $102,870 per year, while those working in outpatient centers earn some of the highest salaries of around $115,560. Salaries vary by state and industry. The top five states with the highest salaries are:
1. Connecticut
Annual Median Salary: $126,320
2. Washington
Annual Median Salary: $122,710
3. Alaska
Annual Median Salary: $120,990
4. New Jersey
Annual Median Salary: $120,700
5. Nevada
Annual Median Salary: $119,570
Source: Bureau of Labor Statistics
Job Growth and Openings by State
The U.S. has about 118,800 physician assistants. The BLS projects this number to grow by 31% between 2018 and 2028, resulting in an increase of 37,000 jobs. The profession's growth rate far outperforms the median growth of all occupations at 5%. Job outlooks vary by region, but states with large rural populations will likely add the most jobs. The top five states with the highest projected growth rates are:
1. Arizona
Projected Growth Rate: 57.1%
2. Utah
Projected Growth Rate: 54.5%
3. Florida
Projected Growth Rate: 49.5%
4. Texas
Projected Growth Rate: 45.4%
5. Virginia
Projected Growth Rate: 44.5%
The map below details growth rate, employment growth, and average annual job openings for each state.
Source: Bureau of Labor Statistics, Projections Managing Partnership.
How to Become a Physician Assistant
Physician assistants need a master's degree and patient care experience. After graduating with a master's degree, aspiring physician assistants must pass the Physician Assistant National Certifying Examination (PANCE) and meet any additional state-specific requirements for licensure to practice.
Step 1
Earn a Bachelor's Degree
Aspiring PAs need a qualifying bachelor's degree to gain admission to a graduate program. Some graduate schools accept a bachelor's degree in any subject, but a degree in a relevant area, such as health science or nursing, provides ideal preparation for a PA graduate program.
Students typically need undergraduate coursework in biochemistry, organic chemistry, immunology, pathophysiology, genetics, and molecular or cellular biology for admission to a PA master's program. Many master's programs also require applicants to hold previous healthcare experience. Some schools offer dual BS/MS physician assistant programs, which allow students to save time and money.
Step 2
Earn a Master's Degree
To gain admission to an ARC-PA-accredited physician assistant master of science in medicine program, prospective students need a bachelor's degree. Applicants typically need a minimum cumulative GPA of 3.25 and a minimum 3.25 GPA in science-related courses. They also need a minimum score of 300 on the GRE.
The master's degree usually requires 147 credit hours and takes seven semesters of full-time study to complete. Students typically take 15 weeks of didactic science courses on topics like medical ethics, clinical radiology, and introduction to obstetrics and gynecology. After completing coursework, learners finish eight, six-week clinical rotations in areas such as family medicine, pediatrics, behavioral and mental health, and general surgery.
Step 3
Pass the Physician Assistant National Certifying Exam (PANCE)
After graduating from an ARC-PA-accredited physician assistant master's program, future PAs qualify to take the PANCE. This exam covers organ systems and disorders, diseases, and assessments. Medical content comprises 95% of the exam.
Examinees may make up to six attempts to pass the PANCE in six years. Upon passing the exam, PAs must secure a state license to practice. Since requirements for licensure vary by state, PAs should contact their state's licensing board for more information.
Step 4
Consider Additional Certification or Board Certification
After earning licensure, PAs may earn specialty or board certification to improve their knowledge and skills and advance their careers. PAs can specialize in areas like cardiovascular and thoracic surgery, hospital medicine, pediatrics, psychiatry, and orthopedic surgery.
To earn specialty certification, PAs must possess licensure and specialty experience, meet continuing education requirements in their specialty, and receive support from a physician. After meeting these requirements, they must pass a specialty exam. As of early 2020, PAs seeking to specialize must pay $350, which includes a $100 administrative fee and a $250 exam registration fee.
Step 5
Maintaining Certification
To maintain certification, physician assistants need to earn at least 100 continuing education credits every two years. They must also pass the PANCE during year 10 of their recertification cycle. PAs who do not pass the PANCE on their first attempt may take the exam up to three more times.
Did You Know?
Employment of physician assistants is expected to grow by 31% between 2018 and 2028, with 37,000 new physician assistant positions being added nationally.
Types of Physician Assistant Degrees
Physician assistant programs can be very competitive and most require applicants to have existing work experience before being admitted. Popular options for gaining experience include working as an EMT, paramedic, medical assistant, or emergency room technician. Once enrolled, students study a variety of topics similar to those of a pre-med program.
At the graduate level, students are required to have a bachelor's degree in a healthcare-related field and approximately three years of practical experience before applying to a master's program. These typically take three years to complete and incorporate both classroom-based courses and clinical rotations. To become a physician assistant-certified (PA-C), graduates must pass the Physician Assistant National Certifying Exam (PANCE), administered by the National Commission on Certification of Physician Assistants (NCCPA). They must also obtain a state license in order to practice, and complete 100 hours of continuing medical education every two years. Every 10 years, physician assistants must take the Physical Assistant National Rectifying Exam.
Bachelor's Degrees
A bachelor's degree specifically in physician assisting isn't offered at most colleges and universities. Instead, those who know they want to pursue this career can earn a four-year degree in related disciplines such as those mentioned above. At some colleges, these programs also offer physician assistant tracks to prepare students for a master's program. At this level, students cover key subjects such as human anatomy and physiology, psychology, medical physiology, pharmacology, and principles of clinical medicine. Graduates will have a thorough understanding of the physician assistant profession, ethical and moral behavior in the practice of medicine, and how to provide primary care services. In addition to classroom-based courses, students will also take part in a clinical component to gain hands-on experience working directly with patients and in a medical setting.
Below are some examples of courses commonly offered at the undergraduate level:
Professionalism and Ethics in Physician Assistant Practice
Ethical and professional issues a PA must address throughout their career and theory-based evaluation methods for various clinical dilemmas and situations.
Skills & Knowledge Gained:
Fundamental principles of ethics working with patients and physicians
Ethical evaluation of clinical dilemmas
Informed consent
Principles of autonomy
Principals of Clinical Medicine
Fundamentals of physician services, including working with different patient populations and managing patients in different types of clinical environments.
Skills & Knowledge Gained:
Study of disease encountered in ambulatory and hospital settings
Implementing patient management plans
Managing patient referrals
Sound decision making at all levels
Pharmacology
General principles of pharmacology and its applications in-patient care. Covers dose-response relationships, classes of pharmaceuticals, and drug interactions in the body.
Skills & Knowledge Gained:
Patient instruction and counseling
Compliance with prescribed therapeutic regimens
Writing prescriptions
Community and Public Health
Practical knowledge of the health system, healthcare policy, and community healthcare systems; topics in health maintenance and disease prevention strategies to better serve the community.
Skills & Knowledge Gained:
Health maintenance
Disease prevention
Impact of ethnicity, gender, and sexual orientation on the community
Principles of Emergency Medicine and Surgery"
Fundamentals of surgical disease and an introduction to life support techniques used to handle acute medical situations and take care of trauma patients.
Skills & Knowledge Gained:
Fundamentals of preoperative care
Emergent care practices
Handling life-threatening illness and injury
Master's Degrees
A master's degree is the minimum education requirement for becoming a physician assistant. The first half of the three-year program is typically devoted to courses such as health care ethics, health care policy, and health care management, while the remaining time is spent gaining clinical experience. Throughout the course, students will develop advanced problem solving, critical thinking, and interpersonal skills that will serve them well once working with doctors and nurses in a medical setting. Classes are focused on preparing students to deliver quality patient care while also supporting a primary healthcare provider, surgeon, or other medical professional.
Students will be required to submit a thesis and complete a set number of hours in supervised clinical practice before graduating. Only students who have completed a master's level program are eligible to obtain state licensure.
Introduction to the Physician Assistant Profession"
Comprehensive understanding of the role of a physician assistant within the healthcare system, federal programs that support the profession, and general responsibilities
Skills & Knowledge Gained:
Understanding of healthcare delivery systems
Federal programs and initiatives in health care delivery
Risk management and quality assurance
Fundamentals of Clinical Medicine
Effective clinical care practices to build relationships with patients and physicians in a medical setting; ethical behavior in clinical practice and professional code of conduct.
Skills & Knowledge Gained:
Study of the disease process
Managing medical problems in the primary care setting
Differential diagnosis of symptoms
Clinical problem solving
Pharmacotherapeutics
Principles of pharmacotherapeutics and prescription practices; may include topics in pharmacodynamics, clinical pharmacokinetics, and basic pharmacological principles
Skills & Knowledge Gained:
Principles of pharmacotherapy
Individualizing medication regimens
Drug safety and drug mechanisms
Pharmacotherapy decision making skills
Pathophysiology
Comprehensive understanding of the mechanism of disease; study of cellular and systemic physiology, and problems associated with the major organ systems.
Skills & Knowledge Gained:
Basic physiologic regulatory mechanisms
Clinical correlations for the treatment of disease
Mechanism of disease as a physician assistant
Research Methods for Health Professionals
In-depth understanding of research methods and research findings, guidelines on evaluating different research methods, and analytical review of healthcare research trends and studies
Skills & Knowledge Gained:
Characteristics of research studies
Methods of control in experimental research
Internal and external validity
Experimental research designs
After completing a master's degree, graduates will have the skills and knowledge necessary to provide effective support to physicians and doctors. Below is a look at some of those skills:
Clinical competence

Graduates will be able to address the needs of patients in hospitals, emergency care facilities, and other medical settings. They learn how to handle all types of patient needs and situations promptly and effectively. These skills are mastered through continuous training and hands-on experience gained during clinical rotations and supervised practice.

Effective communication skills

Physician assistants are responsible for communicating directly with patients and colleagues in a variety of settings, often in high-stress conditions. The ability to communicate clearly and effectively is a key component of success in this field. Graduates will be equipped with the necessary skills to address the needs of their patients and their teams, and ensure relevant information is delivered in an appropriate and timely manner.

Operational Management

In addition to providing help during a procedure or treatment, physician assistants are also responsible for taking care of clerical tasks and overseeing operations. These essential organizational and operational management skills will be developed during the degree program, ensuring graduates are able to handle the administrative side of clinical operations.

Adaptability and flexibility

Physician assistants are often required to wear many hats over the course of the day and must deal with stressful, unpredictable situations. They may be responsible for handling emergency visits, assisting physicians with unexpected procedures or new protocol, and supporting new patients during the intake process. They must be adaptable, flexible, and able to work effectively in any setting.

Service-Oriented

Physician assistants are trained to provide excellent service, both to their patients and to medical professionals who supervise them. They must approach their days with a service-oriented mindset and be able to perform job duties both independently and as part of a team. Clinical rotations and hands-on work experience develop these skills and encourage graduates to actively seek out opportunities for helping others.
Online Physician Assistant Programs
While the majority of physician assistant program credits involve hands-on training and clinical work, some courses can often be completed online. Because many students are also working, the flexibility afforded by online education is an attractive benefit. A few things to consider when searching for online physicians assistant programs are listed below:
Accreditation ensures that the education provided by an institution meets rigorous quality standards. For the aspiring physician assistant, however, earning a degree from an accredited college serves another important purpose. In order to obtain a physician assistant license after graduation, students must complete their training at an accredited college or university. The Accreditation Review Commission on Education for the Physician Assistant (ARC-PA) is the accrediting agency that sets the standards for physician assistant education in the United States.
Physician assistants need significant real-world training in order to be successful in their careers, including opportunities to work directly with patients and as a team in a healthcare setting. All accredited online physician assistant programs require students to complete a mixture of courses and laboratory instruction. Students are required to complete a set number of hours at an onsite location during clinical rotations, which often take place at a nearby healthcare facility, hospital, or other medical center.
The quality of an educational experience is directly linked to the professors and staff members teaching the coursework. It is important to determine whether the faculty members have worked in the field over the course of their careers. This type of real world experience and insight will be valuable to aspiring PAs. Students may also be able to turn to these faculty members for mentorship and guidance throughout their careers.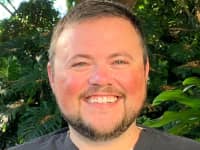 Spotlight: Meet a Physician Assistant
Joshua Johnson, Ed.D., PA-C, graduated with a master of science in medicine from Trevecca Nazarene University in 2010 and a doctorate in education from Olivet Nazarene University in 2016. He has worked in private practice at OAK Orthopedics in Bradley, IL, served as an assistant professor at Trine University, and currently works at Ali'i Health Center in Kailua-Kona. He is a certified physician assistant and member of the American Academy of Physician Assistants.
How long have you been a physician assistant?
I've been a practicing physician assistant for nine years. I graduated from PA school in 2010 and immediately went to work in the Chicago suburbs with an orthopedic surgery group. I was fortunate to be able to work with the group's medical director for five of my six years there, specifically working in the total joint replacement subspecialty of orthopedics. I then spent some time as an assistant professor in a PA program and worked in an outpatient physical medicine and rehabilitation clinic before returning to work in orthopedic surgery in Kailua-Kona, Hawaii.
Did you have any prior healthcare experience before becoming a PA?
Prior to becoming a PA, I had no career experience in healthcare; however, I did spend a significant amount of time shadowing healthcare providers. I observed an MD, a CRNA, NPs, and multiple PAs in order to discern which career path I wanted to pursue. While observing PAs, I spent time in family practice, neurosurgery, orthopedic surgery, and hospitalist medicine.
Can you talk about your education, briefly about your undergraduate studies, and more detailed about your master's degree program, including clinical rotations?
I graduated from Trevecca Nazarene University in Nashville, TN, with my undergraduate degree in biology. I was advised early on in my undergraduate education that if I wanted to pursue a career in the PA field, a strong science background would be most helpful in order to prepare me for the rigors of PA school. I was also advised to take extra science courses and health courses. When I graduated, I had accumulated enough credits to double minor in chemistry and behavioral sciences.
My PA program, also Trevecca Nazarene University, awarded me a master of science in medicine. The coursework for my PA program covered topics such as clinical medicine and therapeutics, pharmacology, anatomy and physiology, as well as medical ethics and introduction to the PA profession.
We were also educated in medical specialties, with courses on topics like women's health, surgery, pediatrics, emergency medicine, and family medicine. Our clinical rotations included two family medicine rotations, a surgical rotation, pediatric rotation, internal medicine rotation, emergency medicine rotation, and psychiatric medicine rotation. In addition, we were allowed an elective rotation -- I chose orthopedic surgery.
What is your day typically like?
My typical day involves a combination of inpatient and outpatient care. Two days a week I am in the OR assisting in orthopedic surgery, primarily total joint replacement surgeries. Two and a half days are for clinical practice, which involves seeing new patients, postoperative patients, or follow-up patients. I typically round on my postoperative patients each day in the hospital, and then one afternoon a week I am allowed time to catch up on charting or do CME.
What do you find to be the most satisfying part of your career?
By far the most satisfying aspect of my career is treating patients. In my experience, patients have been more than happy to see a PA. In addition, while at a practice for an extended period of time, you begin to establish relationships with patients, which makes it enjoyable to provide care for them.
Why did you decide to work as an assistant professor in a PA program?
The decision to work in a PA program was born out of my own experience in PA school. Trevecca was an outstanding PA program, and I developed a good relationship with most of our instructors.
I also examined what worked well in PA education and what did not work well, and after reflection, I considered how I may be able to create a positive learning experience and environment for PA students. Physician assistant school is challenging enough on its own, so my goal was to create the best possible environment to cultivate student success. I did enjoy my year in PA education and may return to the classroom at some point later on in my career.
Is this a common career path of PAs?
Becoming an instructor in a PA program is not very common for PAs. To begin with, it typically comes with a lower salary compared to practicing medicine. Also, although PAs are trained to educate their patients, they are not trained to be educators to students, specifically a large classroom of students. Being an assistant professor/instructor of a PA program is a gratifying career; it is not, however, suited for everyone.
What advice can offer anyone interested in becoming a PA?
I think the PA field is an outstanding career! The profession is continuing to grow, change, and evolve to meet the needs of our patients. The best advice I have is to really explore the profession by talking to healthcare providers, spending time shadowing various healthcare providers, and then making a decision about which career path fits best for that individual. The PA profession allows for considerable flexibility, which was one of the reasons I chose this career.
Can you get your physician assistant degree online?
Yes, distance learners can complete coursework online and clinicals in a setting near their homes.
How long does it take to become a physician assistant?
It generally takes four years to earn a bachelor's degree and 2.5 years to earn a master's degree.
What's the difference between a physician assistant and a medical assistant?
Medical assistants usually hold two-year degrees and conduct entry-level healthcare tasks. Physician assistants hold master's degrees and diagnose and treat patients under a doctor's supervision.
What's the difference between a nurse practitioner and a physician assistant?
A nurse practitioner's academic and professional background is in nursing, while a physician assistant may achieve their position through one of several tracks. Most NPs also work under closer supervision than PAs.
Is a physician assistant a doctor?
While the two professions overlap in many ways, a physician assistant does not hold a doctorate and cannot conduct major procedures, such as most surgeries. Physician assistants must also work under the supervision of a medical doctor.
Components of a Successful Physician Assistant Career
What Skills Are Required?
Physician assistants need to be very detail-oriented since they are often tasked with writing orders for medications and charting information about patients. They may also be responsible for performing basic data entry, so knowledge of basic medical software programs is important. Physician assistants need to have strong people skills and a good bedside manner in order to ensure patients feel at ease under their care.
Working in a hospital setting or other medical facility can be stressful and unpredictable. The physician assistant needs to remain calm under pressure to deal with emergency situations and unexpected problems effectively. Strong problem-solving and communication skills are essential for being able to work productively in all types of environments.
Credentials
Completing a physician assistant master's degree program, becoming certified, and obtaining state licensure will help a graduate enter the field as a certified physician assistant. There are also options for additional certification in certain areas and specializations within the healthcare field. These include:
Certificate of Completion - Mechanical Ventilation
Certified Ambulatory Surgery Technician
Vascular Access - Board Certification
Certified Nutrition Support Clinician
Certification for Specialists in Poison Information
Musculoskeletal Ultrasound Certification in Rheumatology
Orthopaedic Physician's Assistant Certification
Board Certified in Neurofeedback
Board Certified in Pelvic Muscle Dysfunction Feedback
Technician Certification in Biofeedback
Technician Certification in Neurofeedback
Wound Care Certification
Tools & Technologies
Physician assistants are trained to use a variety of specialized tools and medical software programs to perform basic job duties. Common tools of the trade include:

[tab-list]

Web browsers, Microsoft Excel, Microsoft Word, teleconferencing programs

ChartWare, Electronic Medical Record (EMR) software, Teleradiology systems

Central venous catheters, head or neck traction supplies, spirometers, surgical clamps, surgical dissectors

[/tab-list]
Related Medical Careers
Physician assistants can begin in the medical field or pursue alternative career paths. We outline several of these careers below. These jobs offer various salaries, growth options, and daily activities.
| Career | Outlook | Salary | Education and Training |
| --- | --- | --- | --- |
| Dental Assistant | 11% | $38,660 | Postsecondary Certificate |
| Dental Hygienist | 11% | $74,820 | Associate Degree |
| Medical Assistant | 23% | $33,610 | Postsecondary Certificate |
| Pharmacy Technician | 7% | $32,700 | High School Diploma or Equivalent |
| Physical Therapy Assistant | 26% | $48,090 | Associate Degree |
| Nurse Practitioner | 28% | $107,030 | Master's Degree |
| EMT or Paramedic | 7% | $34,320 | Postsecondary Certificate |
| Registered Nurse | 12% | $71,730 | Bachelor's Degree |
| Doctor or Physician | 7% | $147,000 | Doctoral Degree |
Source: BLS
What Do Similar Careers Pay?
We compare the salaries of several careers similar to physician assistants below.
| Career | 10th Percentile | Median Salary | 90th Percentile |
| --- | --- | --- | --- |
| Physician Assistant | $69,120 | $108,610 | $151,850 |
| Doctors | $69,000 | $147,000 | $228,000 |
| Registered Nurses | $50,800 | $71,730 | $106,530 |
| Nursing Assistants | $21,290 | $28,540 | $39,560 |
| Medical Assistants | $24,790 | $33,610 | $47,250 |
Source: BLS
Resources
The AAPA serves 131,000 members through advocacy and educational services. The academy also hosts national conferences and maintains an online job bank.
---
Representing PA programs across the country, PAEA provides advocacy services and serves as an information clearinghouse for PAs. The association publishes several journals, including the Journal of Physician Assistant Education.
---
ARC-PA is recognized by the Council for Higher Education Accreditation as the accrediting body for qualified PA educational programs. Prospective students can research a program's accreditation status on ARC-PA's website.
---
Composed of residency and postgraduate programs, APPAP offers professional resources, research, awards, and job boards. Members can also attend APPAP's professional conferences.
---
The only certifying organization for physician assistants in the U.S., NCCPA helps professionals gain and maintain certification. NCCPA also offers informational resources and a career center for members.
Related Careers at a Glance3>
LearnHowToBecome.com is an advertising-supported site. Featured or trusted partner programs and all school search, finder, or match results are for schools that compensate us. This compensation does not influence our school rankings, resource guides, or other editorially-independent information published on this site.
View the most relevant programs for your interests and compare them by tuition, acceptance rate, and other factors important to you.