How to Become a Phlebotomist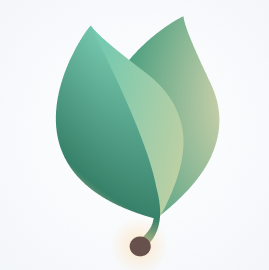 Laura Leavitt
Updated December 20, 2022
LearnHowToBecome.org is an advertising-supported site. Featured or trusted partner programs and all school search, finder, or match results are for schools that compensate us. This compensation does not influence our school rankings, resource guides, or other editorially-independent information published on this site.
Discover your program in minutes
​​

Phlebotomists have a primary duty to draw blood needed for medical purposes. Phlebotomy is a steady career path that is growing at an incredible rate of 17%, according to the U.S. Bureau of Labor Statistics (BLS). They require less than a year of non-degree training to get started, making "how to become a phlebotomist'' a fairly easy and positive question to answer.
What Does a Phlebotomist Do?
Career Basics
What is a phlebotomist? They're the medical professionals who draw patients' blood for testing and donations. They work in hospitals, doctor's offices, labs, blood donation centers, and more.
Steps to Becoming a Phlebotomist
Step 1
Get your GED or high school diploma
A high school diploma or equivalent is usually required to become a phlebotomist. Completing any remaining study and taking a GED exam starts your path toward a phlebotomist career if you haven't secured your high school diploma. You can usually secure a GED for up to $150, depending on your state.
Step 2
Attend a phlebotomy program at a community or vocational school
Many community colleges, technical schools, and vocational schools offer short phlebotomy programs resulting in a certificate. How long it takes to become a phlebotomist depends on the program you choose, but it shouldn't take more than a year.
Ensure that your program successfully prepares students for professional certification as this is your next step. These programs usually cost between $700 and $1,400, but individual schools may be more expensive.
Step 3
Choose and pursue a professional certification
You can find professional certifications in many healthcare organizations, including the National Healthcareer Association, National Center for Competency Testing, or American Medical Technologists. If you take a training program in the same state where you'll be getting professionally certified, your instructor may have insight into the certification that is most valued in your area.
You'll usually sit for an exam and a practical component or clinical hours before becoming certified. Exams cost around $100, with study guides available for between $30 and $50 in some places.
Step 4
Get your first phlebotomy job
Once you have your education and certification, you'll be able to seek employment as a phlebotomist. Hospitals, physicians' offices, blood donation centers, and blood drives all need phlebotomists to operate, and given the industry's massive growth, you shouldn't have a problem finding a position.
Phlebotomist Salaries and Job Growth
Data from the U.S. Bureau of Labor Statistics (BLS) and Projections Central
The job outlook is incredibly strong for phlebotomists. The BLS projects jobs to grow by 17% — compared to the national average growth for a career field of 4%. Some states, however, have even more astronomical growth in this field.
Top 10 States With the Highest Job Growth:
Tennessee: 48.7%
Utah: 45.2%
Arizona: 41.3%
Colorado: 40.3%
Maryland: 38%
Virginia: 34.9%
Nevada: 32%
Iowa: 31.4%
Florida: 31.2%
New York: 30.4%
Career Paths for Phlebotomists
Working in phlebotomy with the same company or hospital network can lead to regular raises and a steady full-time job in a very high-demand field. That said, phlebotomists also often choose to pursue additional healthcare certifications, from medical technician roles to roles in nursing or physician's assistant programs.
Part of the advantage of being in a high-demand job for which the training is fairly quick is that you can begin work as a phlebotomist and keep working while pursuing part-time schooling that adds to your medical and healthcare certifications and skills.
Pro Tips from a Phlebotomist and Medical Researcher
D'Vaughn House is a University of Cincinnati Medical Center Division of Infectious Diseases phlebotomist and clinical research coordinator. In nine years at the university, he's worked on several clinical trials that aim to prevent and treat threats to public health. D'Vaughn has trained as a phlebotomist and trains phlebotomists to assist in public health data collection, disease prevention, treatment programs and clinical studies.
His career is a testament to how critical phlebotomy is in protecting public health — he's worked on everything from researching opioid overdoses to COVID-19 vaccine trials. Here are his tips for anyone considering phlebotomy in their career journey:
Training as a phlebotomist is a good -- and fast -- way to start in the medical field.
It's the kind of job where you can walk into a lab, literally ask for a job like old school, and they'll train you right there.
You can get trained in skills that help in a variety of settings.
When you work as a phlebotomist on clinical studies, you might also learn motivational interviewing and risk reduction counseling. That experience speaks volumes over straight As.
It's a get up and go kind of job.
You don't just sit all day -- labs move!
Be diligent about organization and cleanliness.
It is common for labs to feel cluttered and chaotic. You may be overwhelmed by the amount of supplies (testing agents, shipping boxes, and biohazard labels) lining the shelves and filing cabinets wrapped around the entire room. If you're not organized, it's easy to feel like the walls are closing in on you.
Getting blood drawn and drawing blood are two different feelings!
Even though it makes me feel uneasy, it's different when I draw blood from someone else.
Components of a Successful Phlebotomy Career
One helpful way to think about whether a phlebotomy career is right for you is to consider the skills you'll need and the tools you'll use to do the job.
Your top skill will be drawing blood quickly and effectively, even from people with small or hard-to-find veins. You'll also need to develop a bedside manner for helping both anxious patients and patients who need to have a lot of blood drawn.
You'll need to understand the medical records systems used to organize blood samples, as well as any machinery used to process samples in your particular role.
You'll also grow familiar with the different blood draw types, the needles and vials you need to use, and the quirks of operating each of them so that your patients have as positive and simple of an experience as possible.
Getting Financial Help with Your Phlebotomy Program
Given the affordable nature of phlebotomy programs (you can often train for under $1,000), your best bet is to find the nearby schools that offer a combination of coursework and in-person clinical training and evaluate their prices for your best choice. If you attend a community college for your phlebotomy program, you might be eligible for federal aid.
You can also find out whether you're eligible by completing the Free Application for Federal Student Aid (FAFSA). Here are some points to note:
Income based qualification, but worth applying even with family support.
Total amount varies, up to the total cost of attendance.
Deadline is June 30th of the summer before the year you'd like to attend.
Can produce subsidized loans or grants
Related Trade Careers
Provide first responder care, often as part of a fire department or ambulance crew.
Average salary: $40,370
Education: High school/GED, EMT basic or advanced training and state and national exams.
Prepare and manage surgery rooms to keep the process moving smoothly.
Average salary: $49,040
Education: High school/GED, certificate, diploma, or associate degree
Handle patient intake, basic medical care, and administrative support for clinics and hospitals.
Average salary: $36,930
Education: High school/GED and post-secondary medical assisting program, usually certificate, diploma, or associate degree.
LearnHowToBecome.com is an advertising-supported site. Featured or trusted partner programs and all school search, finder, or match results are for schools that compensate us. This compensation does not influence our school rankings, resource guides, or other editorially-independent information published on this site.
View the most relevant programs for your interests and compare them by tuition, acceptance rate, and other factors important to you.