Truck Driver Salary Guide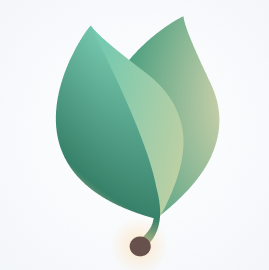 Become Team
Updated December 20, 2022
LearnHowToBecome.org is an advertising-supported site. Featured or trusted partner programs and all school search, finder, or match results are for schools that compensate us. This compensation does not influence our school rankings, resource guides, or other editorially-independent information published on this site.
Discover your program in minutes
Plenty of jobs pay by the hour — but fewer pay by the mile. According to the American Trucking Associations (ATA), truck drivers logged 304.9 billion miles in 2018. Drivers ship critical goods across the country. They're also responsible for customer service, trip planning, and spotting mechanical errors before they become a problem.
Knowing about truck drivers' salaries, pay potential, and other ways industry professionals make money can help you determine if it's a career path worth pursuing.
How Much Does a Truck Driver Make in the United States?
The U.S. Bureau of Labor Statistics (BLS) reported that the average truck driver salary in 2020 was $48,710, lower than the national average salary for all occupations. Truck drivers' income can range widely based on what they transport and where. Most drivers of commercial freight are not on salary — they're paid hourly, by weight, or by the mile.
Pay-by-mile is one of the most common ways to earn income as a truck driver. So, let's say you earn $0.50 on the mile. If you drove the maximum allowed limit of 60 hours a week at a speed of 60 miles per hour, then you're bringing in around $1,800 a week before tax, or about $90,000 a year. However, you're most likely going to drive closer to 100,000 miles a year, which lands you near the national average truck driver salary, around $50,000.
Before becoming a truck driver, ask yourself if you can commit to its demanding schedule, including long hours, strict deadlines, and possibly extended time away from your home.
Salary Changes Throughout the Career Path
You most likely won't earn income while you're still in training. Private driving schools may cost you $10,000 or more. Programs at community colleges also cost money, but you may be able to get financial aid.
It is possible to have your training reimbursed. Large transportation and logistics companies like C.R. England and Swift offer tuition reimbursement programs and special scholarships or discounts for military veterans.
First-year drivers at large, over-the-road (or long-distance) trucking companies earn around $40,000 a year. Smaller companies may not pay as much, amounting to less than $35,000 annually.
Keep in mind that your pay will vary based on how your company compensates drivers. Hourly-paid drivers can earn more predictable paychecks than drivers paid by the mile or ton.
Payscale.com reports that experienced truck drivers earn $20.75 an hour, or about $59,820 a year. Companies may offer drivers bonuses or extra pay for their years of loyalty to the company.
You can earn higher pay if you gain additional endorsements on your commercial driver's license (CDL). For instance, a CDL-N endorsement qualifies you to transport liquid in tankers. According to Payscale.com, the average tanker trucker income is $64,810 a year.
Owner-operators own their truck or fleet of trucks. They work for themselves and negotiate their rates, but they also have to cover their costs. Payscale.com reports that truck owner-operators made an average annual income of $96,130.
Pay Difference By Location
Data from the U.S. Bureau of Labor Statistics (BLS)
Career Opportunities and Job Growth
The BLS projects that truck drivers' employment will grow at a rate of 2% through 2029. Trucker employment ebbs and flows with the economy. Growing industries need commercial truck drivers to transport equipment, goods, and resources.
The states with the highest concentration of trucking jobs are:
Arkansas
Nebraska
Wyoming
Drivers in the 90th pay percentile earn the most money in:
Alaska: $82,580
New York: $81,990
Oklahoma: $79,160
You can find the highest average salaries in the following metro areas:
Barnstable Town, MA: $65,170
Danville, IL: $63,230
Lewiston, ID-WA: $62,230
Other Benefits of Becoming a Truck Driver
If you work full-time for a transportation company or major retailer, you may be eligible for benefits including:
Healthcare, dental, and vision benefits
Paid vacation
Participation in a retirement savings plan
Full or partial reimbursement for your training
Bonus pay for tenure or referring other drivers
Bonus pay for extra loads or miles
If you are an independent contractor or owner-operator, you can access benefits by becoming a member of the Owner-Operator Independent Drivers Association (OOIDA), which offers:
Life and health benefits
Accident insurance
Truck insurance
Discounts on fuel
Business support services
Salary for Independent Contractors
There are a couple of ways to work for yourself in commercial freight. You could own a small trucking business, or you could independently contract — or freelance — with a carrier.
TBS Factoring is a company that makes technology for independent truck drivers and owner-operators. It reports that independent truckers charge more for the mile, $1.50 to $3.00. That's roughly three to six times more money per mile than company drivers.
However, you will spend a significant amount of this gross pay to cover additional expenses, including:
Your truck — plus truck insurance, fuel, and maintenance
Other insurance to cover potential damage to the freight you carry
Self-employment tax, which was 15.3% in 2020 according to the IRS
License plates and permits
Your health insurance and retirement savings
How Much Does it Cost to Become a Truck Driver?
Most employers require you to have a high school diploma or GED. You can earn your GED in around four months, and testing fees typically range from $80 to $140.
You'll also need CDL training. CDL training programs may last a few weeks, a few months, or a year. Training programs at private truck driving schools and community colleges can range from $1,000 to $10,000. Most accredited programs are in the $5,000 to $8,000 range.
Many transportation companies provide programs that cost around $6,000. They frequently reimburse graduates who stay with the company for a certain period.
After training, the cost of getting your CDL depends on your state and may include:
The cost of your regular driver's license
CDL application fee
CDL exam fee
Fee for the license itself
Your license fee is typically the most costly. It ranges from $20 to $120.
Find more information about paying for training and setting up a fulfilling career in our guide: How To Become a Truck Driver.
Salaries for Related Jobs
Salary: $95,560
Cost to become: $40,000 to $100,000 for a bachelor's degree in mechanical engineering
Bus driver
Salary: $48,110
Cost to become: $1,000 to $10,000. Like truck drivers, bus drivers must have a high school diploma or GED, attend an accredited CDL program, and earn their CDL.
LearnHowToBecome.com is an advertising-supported site. Featured or trusted partner programs and all school search, finder, or match results are for schools that compensate us. This compensation does not influence our school rankings, resource guides, or other editorially-independent information published on this site.
View the most relevant programs for your interests and compare them by tuition, acceptance rate, and other factors important to you.