Online Colleges in Ohio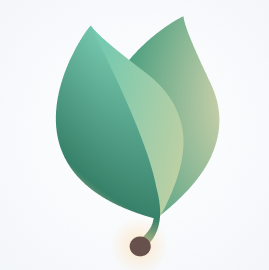 Become Team
Updated November 10, 2021
LearnHowToBecome.org is an advertising-supported site. Featured or trusted partner programs and all school search, finder, or match results are for schools that compensate us. This compensation does not influence our school rankings, resource guides, or other editorially-independent information published on this site.
Discover your program in minutes
Top Online Programs
Online colleges in Ohio prepare students for career opportunities and professional advancement alike. With a college degree, residents of Ohio increase their employment options and individuals moving into the state can find higher-paying jobs. While the unemployment rate in Ohio remains above the national average, employment opportunities and earning potential increase with education level.
Colleges and universities in Ohio offer in-state tuition comparable to the national average. Out-of-state tuition in Ohio is lower than the national average, making school more affordable for non-residents. Online colleges in Ohio may be cheaper than their counterparts around the country, increasing their appeal. Financial aid options for learners enrolled in online colleges in Ohio can mitigate costs and make pursuing an education in the state more feasible.
Job Outlook for Students with College Degrees in Ohio
According to the Bureau of Labor Statistics (BLS), unemployment levels decrease as education levels increase. Individuals with high school diplomas saw unemployment levels of 6.5% in 2017 while workers with professional and doctoral degrees experienced unemployment at 1.5%. Workers with associate degrees saw 3.4% unemployment but, with a bachelor's degree, wage earners experienced unemployment at almost a full percentage point lower, at 2.5%.
Like the relationship between unemployment and education level, earning potential increases among individuals with undergraduate, graduate, and professional degrees. Workers with high school diplomas earned annual weekly wages of $520 during 2017, far below the national average of $907. Employees with associate degrees earned closer to the national average at $836. Bachelor's degrees brought workers an average weekly salary over $1,100. Masters, professional, and doctoral degrees resulted in much higher weekly salaries, with professional degrees garnering weekly annual wages over $1,800.
In Ohio, occupations that require college degrees earn higher than the state's annual mean wage of almost $47,000. Licensed practical nurses, a field that requires an associate degree, earn about $42,000 while registered nurses, a position that requires a bachelor's degree, earn more than $65,000 annually. Nurse practitioners, positions which require a master's degree or higher, earn an annual mean wage above $100,000.
Unemployment Rate, August 2018
| | |
| --- | --- |
| Ohio | 4.6% |
| United States | 3.8% |
Source: BLS
Annual Mean Wage, May 2017
| | |
| --- | --- |
| Ohio | $46,950 |
| United States | $50,620 |
Source: BLS
Search, Compare and Research Online Ohio Colleges
Cost of Online Colleges in Ohio
Many colleges and universities charge the same tuition and fees for online and on-campus programs. Learners pay per-credit hour tuition for part-time status, but full-time learners pay tuition based on a per semester cost. Some online colleges and universities charge flat-rate tuition per credit hour regardless of course load while others set per-semester tuition guidelines. These factors impact the overall cost of a degree.
Online learners can save money by avoiding transportation, parking, and lodging costs. Schools that charge facility and recreational fees may exempt online students from these costs. Additionally, online learners may be able to avoid purchasing textbooks if they have access to electronic materials.
Online colleges and universities provide full-time professionals the flexibility to continue working while earning a degree. Individuals with children, especially single parents, may save on childcare costs by taking online classes.
In-state tuition and fees at colleges and universities in Ohio exceed the national averages for both two- and four-year public institutions. Public out-of-state tuition in Ohio falls below the national average, however, making Ohio colleges and universities appealing to out-of-state learners.
Average Price for In-State Tuition and Fees by Institution Type, 2018-19
| | Public Two-Year | Public Four-Year |
| --- | --- | --- |
| Ohio | $4,720 | $10,790 |
| U.S. Average | $3,660 | $10,230 |
Source: The College Board
In-State vs. Out-of-State Tuition in Ohio
In-state students receive lower tuition because they pay state taxes, often contributing to the funding of the institution itself. Public colleges and universities receive state subsidies, but private schools do not. This often results in higher tuition at private institutions. States and schools define residency differently and may offer reciprocity agreements with institutions in neighboring states. Ohio has reciprocity agreements with Indiana, Michigan, and West Virginia.
Average in-state tuition in Ohio exceeds the national average but the difference between in-state and out-of-state tuition falls short of the U.S. average. In Ohio, in-state students pay an average $14,000 less in tuition and fees than their out-of-state counterparts.
Average Tuition and Fees, 2018-19
| | Public Two-Year | Public Four-Year |
| --- | --- | --- |
| Ohio | $10,790 | $24,880 |
| U.S. Average | $10,230 | $26,290 |
Source: The College Board
Financial Aid in Ohio
Students can apply for financial aid by completing a Free Applicant for Federal Student Aid (FAFSA). The FAFSA assesses a student's economic background and need based on information provided. Through the FAFSA, learners become eligible for loans, grants, scholarships, and work-study. Students may receive subsidized loans, which are loans that do not accrue interest or need to be repaid until after graduation. Unsubsidized loans accrue interest and require repayment sooner.
The Ohio Department of Higher Education offers several scholarship and tuition repayment opportunities for students within the state. Students that study human services, law, or comparable fields may also receive tuition forgiveness upon graduation by working for the state or with specific populations. In Ohio, public defenders can apply for loan forgiveness through the state's Department of Higher Education John R. Justice Student Loan Repayment Program. The Ohio Dental Association and the Ohio Department of Public Health also offer loan repayment programs to dental professionals who work in underrepresented communities. Learners enrolled in online degree programs may also receive tuition reimbursement from their employers.
State Grant Aid per Full-Time Equivalent Undergraduate Student, 2016-17
| | |
| --- | --- |
| Ohio | $290 |
| U.S. Average | $820 |
Source: The College Board
Scholarships and Grants for Ohio College Students
Financial aid for online students in Ohio includes scholarships and grants, which do not require repayment. Students from around the country can apply to many of these programs, but several are exclusively for Ohio residents.
Who Can Apply: Undergraduate and graduate students pursuing full- or part-time degrees at a participating institution can apply to become a Choose Ohio First Scholar. Students must be first-year students and studying a STEM field. In addition to funding support, scholars participate in cohort programming offered through Choose Ohio First.
Amount: Varies
Who Can Apply: Students with a deceased or severely-disabled veteran parent can apply for financial support through the Ohio War Orphans Scholarship. Applicants must pursue an associate or bachelor's degree at an Ohio institution and 16-24.
Amount: Varies
Who Can Apply: Students studying at an Ohio institution that demonstrate extreme financial need can apply for the Ohio College Opportunity Grant. Applicants must enroll in an associate, bachelor's, or nursing program.
Amount: Varies by enrollment and institution
Who Can Apply: Children and spouses of peace officers, firefighters, and other safety officers can apply for financial aid through the Ohio Safety Officers College Memorial Fund. Applicants must reside in Ohio and enroll at an Ohio post-secondary institution.
Amount: Varies
Who Can Apply: The Forever Buckeyes program awards in-state tuition to Ohio residents who can attend an out-of-state institution but return to the state of Ohio for degree completion. Every public institution in Ohio participates in the Forever Buckeyes program.
Amount: Varies
Who Can Apply: The American Legion Auxiliary of Ohio offers two Department President's Scholarships to honorably discharged veterans that enroll in a college program. Financial assistance for continuing education and adult learners through the American Legion Auxiliary also exists.
Amount: President Scholarships, $1,500 and $1,000; Continuing Education, $200; Non-traditional Student Scholarship, $1,000
Who Can Apply: The Ohio Environmental Protection Agency offers six funding opportunities through its grant and scholarship program. In conjunction with the Ohio Academy of Science, students enrolled in their final undergraduate year at an Ohio postsecondary institution can apply for a merit-based scholarship.
Amount: $2,500 for students in four-year programs; $1,250 for students in two-year programs
Who Can Apply: Students majoring in journalism, communications, or related field at a post-secondary institution in Ohio can apply for a scholarship through the Ohio News Media Foundation. Upper-level students can apply for the annual scholarship while all students can apply for other awards.
Amount: Annual Scholarship, $2,000; University Journalism Scholarship, $2,000; Harold Douthit Scholarship, $1,500
Apply Here
Who Can Apply: Students majoring in recreation, parks, or leisure at an Ohio institution can apply for one of three academic scholarships through the Ohio Parks and Recreation Association. The Don Schmidt Scholarship supports students majoring in parks law enforcement; the Jody Stowers Scholarship aids students in parks and recreation; and the John McComb Scholarship assists students majoring in all aspects of recreation.
Amount: $1,000 each
Best Majors for Online Students in Ohio
According to state statistics, the fields in highest demand in Ohio include nursing, management, and accounting. More than 4,000 openings for registered nurses in the state accompany thousands of openings for nursing assistants and vocational nurses, creating many jobs for nurses at all levels. Openings for business, office, and agricultural managers also indicate a need for administrators and leaders in those fields. Most of these roles require college coursework, college degrees, and significant work experience.
Online nursing programs in Ohio include RN-to-BSN degrees that allow practicing nurses the opportunity to work while earning an undergraduate degree. The Ohio Board of Nursing lists approved programs in the state. Management and business programs online provide working professionals options for earning a degree to build communication, leadership, and organizational skills.
Nursing
Associate and certificate programs in nursing prepare students to become licensed nurses. Registered nurses who continue to a bachelor's program build skills and knowledge for professional growth and to continue to graduate studies. To become a nurse practitioner, nurses need a master's or doctoral degree in the field.
Management
Management degrees include information on organizational behavior, communication, and strategic planning applicable to a variety of industries. With a bachelor's degree in management, learners can pursue entry-level careers in retail, business, healthcare, and sports. A bachelor's degree prepares students for master's programs in areas such as business administration, healthcare administration, and organizational leadership.
Accounting
An accounting program includes coursework on economics, mathematics, statistics, and business, preparing learners for careers in bookkeeping, public accounting, and auditing. Learners study theories and practices of accounting which are applicable across various industries and organizational structures. With a bachelor's degree in accounting, students can take a certified public accounting exam.
Resources for Online College Students in Ohio
LearnHowToBecome.com is an advertising-supported site. Featured or trusted partner programs and all school search, finder, or match results are for schools that compensate us. This compensation does not influence our school rankings, resource guides, or other editorially-independent information published on this site.
View the most relevant programs for your interests and compare them by tuition, acceptance rate, and other factors important to you.