CRNA Programs & Careers How to Become a Certified Registered Nurse Anesthetist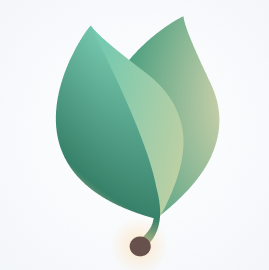 Become Team
Updated November 17, 2020
LearnHowToBecome.org is an advertising-supported site. Featured or trusted partner programs and all school search, finder, or match results are for schools that compensate us. This compensation does not influence our school rankings, resource guides, or other editorially-independent information published on this site.
Discover your program in minutes
When patients undergo a surgical, diagnostic or therapeutic procedure, the healthcare professional administering anesthesia is by the patient's side, watching vital signs during the entire procedure. That person is sometimes a certified registered nurse anesthetist (CRNA). These highly-trained professionals sometimes work under the supervision of an anesthesiologist, but in some areas they have much more autonomy. In fact, CRNAs are the sole anesthesia provider in nearly all of the nation's rural hospitals, as well as the main anesthesia provider for the men and women of the U.S. Armed Forces, according to the American Association of Nurse Anesthetists.
In addition to playing a vitally important role in medical procedures, CRNAs also help patients by administering pain medication or offering some emergency services. In addition to hospital or outpatient settings, they might also work with trauma teams, pain management centers, in the offices of physicians or dentists, and with public health services. Here's what to expect from this career, including what CRNA degrees are available to get started.
What Does a CRNA Do?
The job of a CRNA goes well beyond simply injecting medications and watching monitors. These professionals take a comprehensive approach to patient care, communicating with patients and healthcare providers throughout a procedure to help ensure a smooth, trouble-free experience. Here's a look at what the job entails:
CRNA Basics
Working in hospitals, clinics and outpatient settings, CRNAs administer anesthesia to patients who are undergoing medical procedures, including those that are therapeutic, diagnostic, surgical or obstetrical. This might include administering general anesthesia, spinal blocks, nerve blocks, and other types of pain relief before, during and after a procedure. In preparing to give anesthesia, CRNAs review reports or records pertaining to the patient's health, and often speak with the patient prior to the procedure to explain the process and answer questions. They also monitor the patient throughout the procedure in order to adjust the anesthesia, or other medications, as necessary.
Steps to Becoming a CRNA
Individuals aspiring to become CRNAs must first become registered nurses, ensuring that they have the basic skills and experience to undergo the more specialized training awaiting them on the path to becoming a certified registered nurse anesthetist. Following are the typical steps that students can expect:
Step 1
Complete a nursing program and become an RN.
Before entering the advanced practice nursing program, an aspiring CRNA must first become a registered nurse. Though some programs will accept those who have a diploma or an associate degree, most programs prefer candidates who have earned a bachelor's degree in nursing. Most programs also require at least one year of experience in a clinical setting in order to be considered. Becoming a CRNA requires the completion of a master's degree, which will typically take two to three years to complete.
Step 2
Pass the examination.
All CRNAs must successfully pass an examination through the National Board of Certification and Recertification for Nurse Anesthetists (NBCRNA) in order to become certified. To become eligible for the exam, nurses must hold an active RN license in their state; earn a master's degree from a program accredited by the Council of Accreditation of Nurse Anesthesia (COA); have a record clean of disciplinary action; and submit the proper application materials. Aspiring CRNAs must also formally acknowledge that they do not suffer from any problems that might affect their work as a CRNA, such as alcohol or
substance abuse
.
Step 3
Understand state requirements.
Each state has different licensing laws and regulations concerning the work of CRNAs. Some require that a
physician
directly supervise a CRNA's work, while others allow CRNAs to administer anesthetic with the consent or order of a physician; some states allow an even higher degree of autonomy. CRNAs should protect themselves from any legal problems by thoroughly understanding the requirements of the state as well as the policies of the individual healthcare facility.
Step 4
Move into an entry-level job.
There are numerous work possibilities for CRNAs, including work at hospitals, outpatient care facilities, military facilities, birthing centers, offices of physicians and dentists in private practice, and home healthcare environments. Though CRNAs are expected to be in high demand throughout the healthcare system, the need may be especially great in rural or other underserved areas.
Step 5
Get continuing education.
Since medications and procedures change frequently, CRNAs should keep abreast of best practices in delivering anesthesia. Continuing education courses provide current information and keep the CRNA up-to-date with certification requirements.
Step 6
Keep certification up-to-date.
In order to maintain certification, CRNAs must complete at least 40 hours of approved continuing education every two years; document substantial work as a nurse anesthetist; keep their RN license current in their state; and acknowledge that there are no conditions that would keep them from doing their jobs.
Step 7
Earn a higher degree.
A master's degree is the minimum education required to become a CRNA; however, some do choose to go further and earn the Doctor of Nursing Practice (DNP), with a specialization in anesthesia. Another option is the Doctor of Nurse Anesthesia Practice (DNAP). These advanced degrees can offer CRNAs greater opportunities to move into research or teaching.
CRNA Degree Program Admission Requirements
Becoming a CRNA requires a great deal of education and in-depth training. After all, a CRNA potentially holds a patient's life in their hands, so ensuring they are well-suited for the job is paramount.
To get that education, students must first enter the highly competitive CRNA program. These programs require a very specific set of criteria in order to be considered, and landing a coveted spot requires aspiring students to be at the top of their game. The listing of admission requirements below offers an example of what students may expect from a typical program; however, remember that each program is different, so it's important to take an in-depth look at the requirements of any programs you might be interested in.
1. A bachelor's degree in nursing, or an associate degree in nursing as well as a bachelor's degree in a related field
2. An undergraduate GPA of 3.0 on a 4.0 scale
3. Minimum 3.0 GPA in science courses (including anatomy, chemistry, physics, pharmacology, biology, etc.)
4. Completion of the GRE within five years of application
5. Certain current certifications, including basic life support, advanced cardiac life support, and pediatric advanced life support
6. Satisfactory completion of a course in inferential statistics
7. Hold an active license to practice as a registered nurse
8. Minimum of one year of experience in a critical care unit; ability to perform specific tasks, such as management of mechanical ventilation, might be required
9. At least three professional references
10. A completed application, with all elements in place, received by the deadline
CRNA Degree Program Courses, Seminars & Clinical Training
The CRNA degree program is rigorous, usually requiring a minimum of 36 months of study, though in some instances, part-time study may be available. Students will complete numerous courses that pertain directly to anesthesiology, as well as practicums that put their knowledge to work in a real-life setting. Clinical hours are a requirement throughout the CRNA program, and are designed to allow students to gain more autonomy and experience as the programs moves along. Clinical days usually begin with two or three per week, then increase along with the student's knowledge.
The classes below are a sampling of what students can expect when they do land one of those coveted program spots.
Basic Principles of Anesthesia
This course prepares the student for clinical rotations by covering best anesthesia practices, monitoring, pharmacology, techniques and management strategies for coping with common problems or difficult situations while in the field.
Applied Pharmacology
A look at how certain drugs act or react in the body during anesthesia procedures, including specific anesthesia agents and complementary drugs. The goal is to create a comprehensive base of knowledge for CRNA students, including case analysis, situational examples, presentations and the use of pharmaceuticals under supervision during clinical rotations.
Advanced Principles in Anesthesia
This course focuses on specific nursing interventions and research-based practices for best anesthesia administration, monitoring and recovery, as well as a look at specific populations, such as those patients with cardiac, vascular, thoracic, pulmonary or transplant issues.
Team Training in Patient Safety
Provides a theoretical and practical education on resource management, human factors, team performance issues, and other points that can impact patient safety. Crisis management, communication techniques, situation assessment and the like are also covered.
CRNA Seminar
This seminar focuses on preparing the nurse anesthetist for the role of a medical professional who can contribute to research, education and advanced practice. The role of the CRNA is explored, and legal, ethical and legislative issues are discussed.
Applied Physiology
This advanced course integrates physiological principles with clinical anesthesia management. The goal is to prepare students to deal with a wide variety of cases that present with unusual situations, physiological challenges and interactions that might affect the outcome of the anesthesia and/or procedures.
Clinical Practicum
This hands-on work makes up a large portion of the program and allows students to focus on various areas throughout the semesters, work with a variety of populations, and be given more difficult and complex cases and responsibilities throughout the program.
Components of a Successful CRNA Career: Skills, Tools, and Technology
Skills
To become proficient at the job, CRNAs must work well under pressure, have a thorough knowledge and understanding of medications and their uses, and be able to deal with a variety of patients and other caregivers. A breakdown of essential skills includes:
Attention to detail.
From proper placement of an oxygen mask to the appropriate amount of medication administered through the correct route, the CRNA lives in a sea of details. Keen observation is the antidote to making a mistake, and it's a skill that can pay off greatly when a CRNA catches a problem before it affects the health and well being of the patient.
Excellent math skills.
Those who work with medications must have top-notch math skills, especially when a single decimal point can mean the difference between the correct amount of medication and a damaging overdose. CRNAs deal with very powerful medications, so double-checking their math is also essential.
Ability to perform well under pressure.
When a patient is in surgery, the nurse anesthetist might be, quite literally, holding that person's life in their hands. This powerful responsibility demands that a CRNA remain cool and calm under pressure. If things start to go wrong, it is crucial for the CRNA to remain clear-headed and be prepared to implement alternative courses of action on a moment's notice.
Compassion.
Though some procedures are routine and comparatively simple, others are not—and everyone on a healthcare team must have compassion for patients and what they are going through. By understanding patients' perspectives, CRNAs can better relate to them.
Great communication.
It's vital for CRNAs to communicate in an effective and reassuring manner, explaining to patients the details of what's going to happen, and answering their questions in a clear and accessible way. They also provide updates and information to the family. Being able to explain complex procedures in simple terms is a key element to success for a CRNA.
Resourcefulness.
If something goes wrong during or even after a procedure, CRNAs must be able to think quickly and make the most of resources around them. This is especially true if they are working in areas where support systems are limited or overtaxed, such as hospitals that cater to rural or high-traffic urban areas.
Teamwork.
CRNAs are usually part of a larger healthcare team, especially during surgeries and complicated procedures. Being able to work smoothly and easily with other nurses, anesthesiologists, physicians, surgeons, and other medical personnel can mean the difference between a pleasant experience and a painstaking one.
Tools and Technology
CRNAs must thoroughly understand how to use the tools of their trade, as well as be comfortable with the various technologies that allow them to do their jobs smoothly and efficiently. The most important tools used in the job are a variety of medical equipment, specifically those that relate to anesthesia. These include, but are not limited to:
Anesthesia inhalers
Cardiac monitoring units
Electronic stethoscopes
Endotracheal or tracheotomy sets
Epidural anesthesia equipment
Gas anesthesia apparatus
IV infusion pumps
Airway kits
CRNAs should also be proficient with various software applications that are tailored to the job. Programs as EDlmis Anesthesia Manager, eClinicalWorks software, Skyscape AnesthesiaDrugs, and others focus on anesthesia medications, dosages and usages.
Career Trends
Many fields in healthcare are booming, a situation resulting from several factors, including an aging population; the demands of baby boomers to have more outpatient care; more insurance coverage for Americans through the Affordable Care Act; and improved technologies that make many common procedures safer and more accessible to the average patient. As more individuals seek out elective surgeries or find they can afford procedures that were previously out of reach, more CRNAs will be needed to assist in these procedures. Even some preventative care procedures, such as colonoscopies, might require the help of a CRNA.
Given the high demand for CRNAs, the Bureau of Labor Statistics projects the job market will grow by 25 percent from 2012 to 2022. Growth may be even higher in rural areas, dense urban areas and underserved communities.
Related Careers
Those who choose to further their education in the medical field might also be interested in the following related career paths:
Physician Assistant
PAs are trained to practice medicine under the direct supervision of a physician or surgeon, although in some areas, PAs may serve as a primary care provider.
Projected Job Growth, 2012-2022:
38%
Physical Therapist
Works closely with patients to help them overcome physical limitations caused by illness or injury, helps them improve movement and increase range of motion, and manages their pain
Projected Job Growth, 2012-2022:
36%
Occupational Therapist
Helps individuals obtain independence in everyday living after injury, illness or disability by offering new ways to develop the skills needed for practical living
Projected Job Growth, 2012-2022:
29%
Nurse Practitioner
These professionals work closely with patients and often perform the same duties as a physician; in some states, they have the authority to prescribe medication.
Projected Job Growth, 2012-2022:
34%
Nurse Midwife
Oversees the prenatal care of mothers, manages labor and delivery of infants, and assists in ensuring the overall health of the family. Nurse midwives might also provide reproductive counseling and testing.
Projected Job Growth, 2012-2022:
29%
Clinical Nurse Specialist
These professionals work exclusively in clinical practice, often overseeing the care of patients on a daily basis.
Projected Job Growth, 2012-2022:
15-21%
Acute Care Nurse
Often employed in emergency rooms and walk-in clinics, these nurses are trained to handle acute care for conditions including heart attacks, strokes and traumas.
Projected Job Growth, 2012-2022:
15-21%
Advanced Practice Psychiatric Nurse
Provides care for those who have mental illness and related problems; might sometimes provide psychotherapy under the supervision of a psychologist or psychiatrist.
Projected Job Growth, 2012-2022:
15-21%
Spotlight Careers
While CRNAs are advanced practice registered nurses who specialize in anesthesia, others who choose to enter advanced practice might opt for these closely related careers, all of which require a master's degree and specialized experience.
Nurse Midwife
In addition to providing gynecological services to women of childbearing age, the nurse midwife is often the person responsible for the prenatal care of the mother, the delivery process, and the immediate care of the baby after birth. The nurse midwife helps mothers have the labor and delivery they envision, hopefully without surgical intervention. Nurse midwives also provide education about reproductive and gynecological issues.
Median salary: $96,970
Nurse Practitioner
Though nurse practitioners usually work under the supervision of physicians and surgeons, they might be the only primary care option for some individuals, particularly those in rural or underserved areas. These professionals assess patients, identify problems or conditions, and advise patients on actions to take for a healthier, longer life. In some states they might be able to offer treatments and prescribe medications.
Median salary: $95,350
Clinical Nurse Specialist
These nurses focus on one particular population, such as pediatric or oncology patients, and work closely with other healthcare providers to improve the quality of care their patients receive. They provide the direct, compassionate care that is expected of all nurses, but considering that their work is focused on certain individuals, the CNS often has much more knowledge about a particular disease or patient population.
Median salary: $66,640
CRNA Job Growth, Prospects, and Outlook
Work for CRNAs is expected to grow 25 percent between 2012 and 2022. Much of that growth is attributed to the increasing demand on the healthcare system, including more patients taking advantage of services at outpatient clinics and seeking preventative care. The Affordable Care Act has provided an opportunity for patients to receive the care they need, even if they were previously denied insurance coverage due to preexisting conditions. In addition, the aging population—led by baby boomers—is expected to demand more healthcare services over time.
Experience translates to opportunities, and CRNAs with more years of professional experience are likely to have the best job prospects. Those who choose to work in rural, urban or underserved areas might also have access to more job opportunities.
The following ten states are expected to lead the high demand for CRNAs through 2022 (all numbers from Projections Central):
What Do Related Occupations Make?
Related occupations tend to pay similar salaries to that of CRNAs, and those who enter another advanced practice nursing profession or take a related job may expect salaries in the following ranges:
'\"Subject";"10th Percentile";"Median Salary";"90th Percentile"\n\"Nurse Midwife";65940;96970;129140\n\"Nurse Practitioner";68830;95350;131050\n\"Physician Assistant";64100;95820;134720\n\'
Related Occupations: What You Need to Know
Those who are undecided about becoming a nurse anesthetist, or who are already in the field but are considering another related profession can use the following information to compare the educational requirements, salary, and expected growth of different, but related career paths.
Source: Bureau of Labor Statistics
Occupational Therapist
29%
Salary
$79,810
Education and Training:
Master's degree
Physical Therapist
35%
Salary
$82,390
Education and Training:
Doctoral or professional degree
Physician Assistant
38%
Salary
$95,820
Education and Training:
Master's degree
Physicians and Surgeons
18%
Salary
$187,200+
Education and Training:
Doctoral degree
Registered Nurses
19%
Salary
$66,640
Education and Training:
Diploma from a nursing school, associate degree or bachelor's degree; some earn a master's degree
Speech-language Pathologist
19%
Salary
$71,550
Education and Training:
Master's degree
Audiologists
34%
Salary
$73,060
Education and Training:
Doctoral or professional degree
Nurse Practitioner
34%
Salary
$93,350
Education and Training:
Master's degree or doctorate
Nurse Midwife
29%
Salary
$96,970
Education and Training:
Master's degree or doctorate
CRNA Degree & Career Resources
American Association of Nurse Anesthetists
This premiere membership organization for CRNAs focuses on a wide variety of need-to-know information, including continuing education, professional resources, advocacy, insurance and more.
International Anesthesia Research Society
IARS is dedicated to improving patient care through research. The site offers education points, potential grants, a professional publication and numerous resources to members.
Society for Obstetric Anesthesia and Perinatology
SOAP is dedicated to discussion and advocacy concerning the problems unique to pregnant patients and newborns. Membership includes a variety of resources, potential grants and awards, continuing education, regular newsletters and more.
Society for Pediatric Anesthesia
This organization is dedicated to advancing the safest practices for anesthesia among children. SPA offers a yearly conference, job board, fellowship opportunities and the like for those who are dedicated to working with the pediatric population.
LearnHowToBecome.com is an advertising-supported site. Featured or trusted partner programs and all school search, finder, or match results are for schools that compensate us. This compensation does not influence our school rankings, resource guides, or other editorially-independent information published on this site.
View the most relevant programs for your interests and compare them by tuition, acceptance rate, and other factors important to you.