How to Become an Electrician: Steps, Jobs & Salary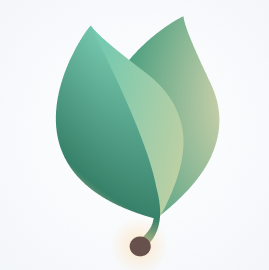 Erin Gobler
Updated December 20, 2022
LearnHowToBecome.org is an advertising-supported site. Featured or trusted partner programs and all school search, finder, or match results are for schools that compensate us. This compensation does not influence our school rankings, resource guides, or other editorially-independent information published on this site.
Discover your program in minutes
Electricians are highly skilled trade professionals, and not just because of the risks associated with their work. Electricians train to handle a wide variety of issues with electrical power, lighting and control systems. They might work in households wiring outlets and light fixtures, or in businesses or factories, overseeing electrical equipment. Some work outdoors, repairing electrical boxes and other peripherals that help keep society humming. Without trained electricians. Perhaps most importantly, however, they keep their communities safe by preventing and responding to dangerous situations.
Steps to Become an Electrician
Becoming an electrician requires a great deal of hands-on experience and training. Here are the steps one might take to enter the field.
Step 1
Take the right high school courses
High school students considering electrician careers should take courses that offer some exposure to electrical principles, such as mathematics, physics and other technical sciences. Many local community colleges and vocational schools offer special programs exclusively for high school learners.
Step 2
Consider formal education
Once the decision is made to pursue an electrician career, it's time to get serious about education. Though much of the work is hands-on, aspiring electricians will be best served with a strong foundation of knowledge, such as that found through the diploma, certificate or associate degree programs.
Step 3
Seek out an apprenticeship
Training on the job is a vital component, and that training only happens under the watchful eye of a seasoned electrician. Requirements for an apprenticeship vary, but in most cases students will be expected to complete 144 hours of technical training and 2,000 hours of on-the-job training.
Requirements for licensure vary by state, but in most cases, a comprehensive examination of knowledge is required. State professional licensing boards usually post specific requirements online.
Step 5
Follow up with continuing education
Codes change often, and what was okay a few years ago might not be best practice today. Continuing education, including courses that offer unique certifications, can not only keep electricians up-to-date, but can look very nice on a resume.
Electrician Salaries & Job Growth
Electrician Salaries Across the US
Electrician salaries can vary widely depending upon several factors, such as years of experience, area of specialization, or state and local area. This salary guide helps aspiring electricians understand where the highest-paying areas might be, as well as what to expect from salaries in various metropolitan areas.
Electrician Job Growth Per State
Electricians are in high demand. The Bureau of Labor Statistics projects jobs opportunities to grow by 8% between 2019 and 2029. Those who are well-versed in solar power and other alternative power sources will likely be in higher demand; those who honed their skills in the military can also expect to see better job opportunities. This section explains job growth in various states, helping aspiring electricians make informed decisions about where the jobs are.
What Does an Electrician Do?
Most people know electricians as the professionals who come to their home to inspect or repair wiring, or to install outlets. These tasks, though important, are only one of the many electricians might tackle.
Electrician Careers Basics
Electricians install, maintain and repair electric power in rural, residential and commercial areas. They stay up-to-date on safety codes and use only approved materials. They might work in homes, be contracted by large businesses, or work in factories and government installations.
Finding Electrician Degrees & Schools
Numerous electrician degree programs are out there — it's just a matter of knowing where to look. These options are open for those who want to dive into electrician careers.
Vocational/Trade School
Vocational and trade schools offer diploma or certificate programs for electricians and, in some cases, allow you to begin their training as early as high school. Most of these programs take about a year to complete, though some might take longer.
Military
The Armed Forces can train you as an electrician, and you can pursue a great deal of hands-on training while in the military, as well as courses designed to further your knowledge.
Community College
Future electricians who want to pursue even more education can do so through community college, which offers associate degrees in electrical engineering and technologies.
Pro Tips on Becoming an Electrician
Rob Ryan has over 25 years of experience in the electrical industry, having started as a sound tech, trained as an apprentice, and worked his way up to project management. He retired at 30 to work as a flight engineer in the U.S. military. After service, he returned to the electrical profession. Today, he's the lead instructor of the Independent Electrical Contractors of Greater St. Louis apprenticeship program.
Here are his pro tips to anyone interested in pursuing an electrical career:
Electricians aren't blue-collar anymore.
That's a misnomer. You still have to go to school, and it's one of the few professions where you have a governing body that dictates the number of hours of education and experience you need to advance. We're highly educated people -- we just work with our hands more.
It's a very math-oriented profession.
Having a good understanding of pre-algebra, algebra, and some geometry is definitely key.
There's a critical labor shortage in the industry.
The demand for quality electricians is skyrocketing. So, apprentices today are making more than they were a couple of years ago.
Learning a trade is the ultimate safety net.
It doesn't matter what your trade is. If you have one, you can pick it up, start, restart, pursue multiple careers, and come back to it many, many times.
Electrician Programs, Degrees & Concentrations
| | Diploma or Certificate | Associate Degree | Apprenticeship |
| --- | --- | --- | --- |
| Curriculum Focus | Good for those who want to move quickly into an apprenticeship or those who want to brush up on their skills. | This two-year degree offers foundational knowledge of electrical work and general education courses for a well-rounded experience. | Though some classroom training is associated with apprenticeships, most training is hands-on, under a seasoned electrician's supervision. |
| Duration of Program | Approximately one year | About two years | Four to five years |
| Benefits | Excellent for those who want to get a jump-start on an apprenticeship program. Some certificate programs are designed for experienced electricians who want to brush up on their skills or learn new ones. | Can prepare students to move into the apprenticeship immediately upon graduation, or provide a stepping stone to a bachelor's degree. | Strong hands-on training can prepare students to deal with real-world situations while getting them closer to licensure. |
| Disadvantages | Not all programs allow students to apply academic credits to apprenticeships, which lengthens the licensure process. | Though some apprenticeships will accept associate degrees as credit, much of the 4-5 year program must still be completed. | Apprenticeships are highly focused and do not offer any general education courses that could help students segue into different career fields, if they so choose. |
There are two types of formal educational programs for electricians, plus a required apprenticeship. This section highlights both.
Electrician Certificate
Certificate programs take about one year to complete and usually consist of basic courses designed to prepare students for apprenticeships. Some apprenticeship programs accept academic credits earned in certificate programs. Students should be sure to look for programs that align courses with the latest version of the National Electrical Code. Some common courses include:
Introduction to Electricity
This course prepares students to perform electrical work safely with an introduction to reading floor plans and blueprints, the various types of electrical equipment and components, and how to properly install those components.
A clear view of required safety measures

Working knowledge of all common electrical components

In-depth understanding of the world's electrical systems, including commercial and residential systems

Proper installation techniques
Residential Wiring
This covers common installations and issues with residential wiring, including lighting, major appliances, alarms, telephones, media and sound, wiring additions, and working with out-of-date wiring and components.
Understand the common problems with residential wiring

Grasp the unique problems with older home wiring

Know how to configure wiring for a variety of applications in the household
Commercial Wiring
Focuses on the electrical requirements and distribution for a typical commercial facility, including factories. Commercial Wiring also touches on special circuits, large-scale appliances, load requirements, and the calculations necessary to create a successful electrical system.
Build large-scale electrical systems

Understandload distribution

Properly calculate power need and distribution throughout a large facility
Electrical Code
This course will provide you with a strong overview of the National Electrical Code (NEC), including applications, intent, evolution, applicable tables, minimum requirements, and protection devices.
Understand the breadth of the NEC

Know how to use applicable tables in figuring out electrical loads

Properly use protection devices

Handle old wiring that doesn't meet current codestandards
Associate Electrician Degree
An associate degree in electrical technology is perhaps the most popular option for future electricians who choose to attend two-year programs. Some students specialize in certain areas of the field, like renewable energy or industrial electrical technology. Most programs take two years to complete. Though many colleges offer associate degrees in electrical technology as applied degrees, meaning that they prepare students to start working immediately after graduation, some offer general education courses that open doors to four-year bachelor's degree programs.
Some of the more common courses found at the associate degree level include:
Accident Prevention
This class focuses on best practices to keep the worksite safe, as well as lifesaving procedures to use in the event of an emergency situation, with emphasis on electrical accidents.
Skills Gained
How to respond to an electrical accident

How to keep the worksite safe from electrical arcing, sparking, or other safety issues

Lifesaving techniques to use in an emergency situation
Alternating Current Fundamentals
Focuses on the behavior and flow of alternating current (AC), including the operating principles of AC motors, generators and control equipment.
Skills Gained
An understanding of impedance and reactance

Recognizing power factor in series and parallel circuits

Problem solving of current and voltage factors
Electrical Drawing and Print Reading
This class covers the interpretation and composition of electrical system drawings and blueprints.
Skills Gained
An understanding of electrical symbols, notations, and specifications

How to use common drafting instruments

Creating sectional views, projections, and technical sketches
Electrical Systems Analysis
Lecture instruction and laboratory time focuses on the principle and operation of devices that use electrical power.
Skills Gained
Conducting field experiments and research

Hands-on knowledge of generation, transformation, and use of electrical power
Electrician Apprenticeship
It is important to note that no matter the degree chosen, an apprenticeship will still be required to work as a licensed electrician. Some apprenticeship programs will take formal education into account and apply academic credits to classroom hours.
Most apprenticeships require 144 hours of classroom work, as well as 2,000 hours of hands-on training under the supervision of a licensed electrician.
Blueprints
Electrical code requirements
Electrical theory
Safety practices
Skills necessary to becoming an electrician
At the end of the four to five years of training, apprentices can choose to earn the journey worker designation. After several more years of competent work, they can become a master electrician.
Electrician Credentials
Electricians must be licensed in the state or local area in which they work. Though each state has its own requirements, most include a certain number of years of experience and passing an examination. Journey workers are licensed differently than full electricians. Master electricians might also face different licensing requirements. The National Electrical Contractors Association has more information on state licensing.
Electrician Degree Concentrations
Electricians have a great deal of room to specialize in the field. Their jobs might take them to residential homes, factories, marine areas, and even high up into the sky, where they work on lines. Here are some of the most common electrician careers today, with median wages from the BLS.
Electrician
2020 median wage: $56,900

Electricians install, maintain, and repair electrical lines and components, such as lighting, communication systems, and control systems. They can work in businesses, residential homes, factories, and anywhere else that relies on continuous power supplies.
Linemen
2020 median salary: $68,030

These workers install or repair the wires and cables that take power from a powerhouse or substation to the destination. They might erect utility poles or build transmission towers, often in rural or hard-to-reach areas.
Powerhouse, Substation and Relay Electrician
2020 median salary: $83,150

These electricians work specifically with power generating stations, substations, and in-service relays. Their work is vital to ensuring that the power grid stays up and running. They might inspect and test a station's components, repair any problems, and maintain the equipment.
Construction Electrician
2020 median salary: $55,170

These electricians work on construction sites, adding the electricity needed to power new home or business constructions. They might work on-site for several weeks, completing one job, then moving to another.
Electrical Drafters
2020 median salary: $65,720

These electricians work with blueprints, create diagrams, and develop layout drawings for electrical equipment. They could create diagrams for circuit boards, small electronic devices, or larger-scale projects. Diagrams are used to create, repair, maintain, and install electrical equipment.
FAQs on Becoming an Electrician
How do you become an electrician?
Electricians start their career as an apprentice. Apprentices get paid for doing supervised work during the day and take classes at night. Many states require electricians to be licensed to work unsupervised.
How much does a truck driver make?
Electrician salaries typically range from around $43,000 to $75,000. The average electrician makes $61,550 a year, according to the BLS.
How long does it take to become an electrician?
It takes about four to five years to finish your electrician apprenticeship. From there, you can spend years as a journey-level electrician and eventually earn the title of master electrician.
How much does it cost to become an electrician?
Because most electricians start as apprentices, you actually get paid to train for your career. Expect to spend a few hundred dollars over the course of a few years to purchase tools and pay licensing fees.
Are there electrician programs online?
Today, some vocational and trade schools incorporate virtual reality into the curriculum. However, the majority of your apprenticeship will involve in-person, hands-on learning.
Skills of Successful Electricians
Working as an electrician requires certain skills, a grasp of particular tools and technologies, and the proper credentials.
Critical thinking

Electricians must be ready to consider a wide variety of reasons why an electrical component might not be working, and that answer is not always evident.

Business savvy

Electricians often work independently, meaning they must have the ability to bid on jobs, track progress, plan out payroll, and handle duties common to a small business.

Physical strength and stamina

Electricians might be on their feet all day, crawling through tight spaces, lifting heavy components, and otherwise putting their bodies to the test.

Excellent eyesight

Electricians must be able to see tiny components, including wires. They must also be able to tell the difference in subtle colors in order to ensure proper wiring and safety.

Customer service

Electricians often work with colleagues, construction crews, and homeowners. They must be able to offer excellent customer service to those who hire them.
Electricians Tools and Technology
One Mile Up Panel Planner

Construction Master Pro Software

Sage 300 Construction and Real Estate
Related Careers at a Glance
Those who love the idea of working with electricity and related components but don't want to actually work as an electrician have several career paths available to them. Here are some of the most popular.
Elevator Installers and Repairers
Job Growth: 7%
Median Salary (2020): $88,450
Education/Training Required: High school diploma or equivalent
Electrical Power Line Installers and Repairers
Job Growth: 2%
Median Salary (2020): $68,030
Education/Training Required: High school diploma or equivalent
Solar Photovoltaic Installers
Job Growth: 51%
Median Salary (2020): $46,470
Education/Training Required: High school diploma or equivalent
Wind Turbine Technicians
Job Growth: 61%
Median Salary (2020): $56,230
Education/Training Required: Postsecondary nondegree award
Heating, Air Conditioning and Refrigeration Mechanics and Installers
Job Growth: 4%
Median Salary (2020): $50,590
Education/Training Required: Postsecondary nondegree award
Source: Bureau of Labor Statistics
What Do Related Occupations Make?
Some electricians may eventually pursue careers as drafters, elevator installers, and line repairers. The following data includes occupations related to electricians:
'\"Subject\";\"10th Percentile\";\"Median Salary\";\"90th Percentile\"\n\"Electricians\";30420;49840;82930\n\"Electronics Drafters\";34860;55700;88380\n\"Electronics Technicians\";34560;57850;83120\n\"Office Machine Repairers\";22490;36620;57960\n\"Power-Line Repairers\";36500;63250;89020'
However, like any profession, salaries depend on your location. Use our salary tool to see how electrician wages compare across the country.
Electrician Career Resources
A service of the U.S. Department of Labor, this program helps aspiring electricians find apprenticeship opportunities in their state.
This site offers important safety, education, and training information for those in the construction trades, including electricians.
This association dedicated to self-employed electricians offers training, advocacy, and more to its members.
This organization offers a wealth of important information and connections for those who work in the electrical industry.
This membership website offers information on professional development, advocacy, events and resources for electrical contractors, as well as helpful information for consumers.
Electrician Degrees & Programs Search Tool
Finding the right education is important for prospective electricians. But there are numerous programs and electrical schools out there, so how can students choose which one might be best for them? This search tool helps them review their options and select programs that suit their unique needs.
LearnHowToBecome.com is an advertising-supported site. Featured or trusted partner programs and all school search, finder, or match results are for schools that compensate us. This compensation does not influence our school rankings, resource guides, or other editorially-independent information published on this site.
View the most relevant programs for your interests and compare them by tuition, acceptance rate, and other factors important to you.