How to Become a CNA: CNA Classes & Careers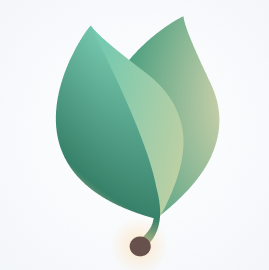 Lyss Welding
Updated December 20, 2022
LearnHowToBecome.org is an advertising-supported site. Featured or trusted partner programs and all school search, finder, or match results are for schools that compensate us. This compensation does not influence our school rankings, resource guides, or other editorially-independent information published on this site.
Discover your program in minutes
Nursing assistants (NAs) go by many titles, including licensed nursing assistant (LNA), state-tested nursing assistant (STNA), and — most commonly — certified nursing assistant (CNA). Regardless of their title, they play a meaningful role in helping patients undergo treatment, recover from injuries, and live full and comfortable lives.
According to the U.S. Bureau of Labor Statistics (BLS), there were nearly 1.6 million NAs in 2019, and in 2020, NAs earned an average salary of $32,050.
Due to the critical need for health care workers, the government often reimburses training costs for you to become a CNA or NA. This funding makes it more affordable than a bachelor of science in nursing, which can cost several thousand dollars a year.
Read on to learn more about becoming a CNA — and get some advice from a vet in the industry.
What Does a CNA Do?
CNA Career Basics
CNAs and NAs provide care to patients in long-term care facilities, rehabilitation centers, hospitals, and hospices. Their responsibilities range from helping patients with daily needs, such as bathing, getting dressed, and using the bathroom to monitoring vital signs.
Steps to Becoming a CNA
Step 1
Get familiar with your state's requirements
CNA requirements across the country vary — from job title to hours of training required. It's essential to determine how the following basic steps to becoming a CNA, LNA, or other NA apply to your state.
The National Council of State Boards of Nursing (NCSBN) keeps a directory of each state's nursing aide registry with information about who to contact and links to state government websites.
Step 2
Earn your high school diploma or GED
Not all states require a high school diploma or GED to become a CNA. For example, the California Department of Public Health (CDPH) requires CNAs to be 16 years old, pass a criminal record check, complete CNA training, and pass the state exam.
But many CNA training programs do seek applicants with a diploma or equivalency credential. In many states, you can schedule and complete the GED test in one to four months for $80 to $140.
If you are currently a high school student, there may be options in your area to begin your training now at a career academy.
Step 3
Complete a state-approved training program
The National Association of Health Care Assistants (NAHCA) states that CNA training programs can last four to 12 weeks and combine classroom learning with clinical experience.
Based on 2017-2018 data from the National Center for Education Statistics, programs at public technical colleges can cost as little as $500 to $3,000 to attend. Training programs at private schools can cost as much as $20,000 to $25,000.
In some states, the American Red Cross offers training programs that culminate in a certifying examination. Check their website to see if there are any available programs in your area.
The training requirements to become a CNA or NA vary by state, so make sure you check your local regulations before enrolling in a program.
Step 4
Pass the state-specified examination
After completing a state-approved training program, you will need to pass the exam that your state requires.
In any state, the exam covers your training in the program, including:
Daily care
Ethics
Infection management
Recording and reporting medical data
The exam costs around $100.
Step 5
Land your first CNA job
After you pass the exam for your state, you can start working as an NA/CNA. You must only practice under the supervision of licensed nurses, meaning it is illegal to offer services as an independent provider.
Step 6
Continue learning to stay certified
As a professional NA/CNA, you will need to maintain your qualifications through recording your work experience or completing education credits.
In many states, you must complete at least 12 education credits a year. Some states require more. In California, CNAs must complete 48 credits every two years. Other states require none at all. For instance, the Louisiana Department of Health (LDH) automatically renews your CNA certification as long as you record your work history.
In any state, continuing education courses allow you to gain specialized learning in fields related to patient care, including:
Alzheimer's and dementia
Cultural competency
Diabetes
PTSD
Wound treatment
CNA Salaries and Job Growth
CNA Salaries
The Five Highest Paying States for CNAs
Alaska ($42,500)
New York ($40,620)
California ($39,280)
Hawaii ($39,280)
Massachusetts ($37,160)
CNA Job Outlook
Top 10 places with the highest job growth for CNAs:
Puerto Rico: 39.7%
Colorado: 24.8%
Utah: 23.8%
Arizona: 22.2%
Nevada: 20.2%
Career Paths for CNAs
According to the BLS, skilled nursing facilities are the number one employer of nursing assistants, employing more than half a million NAs in 2020.
Many NAs start their careers in Medicaid-funded nursing facilities because the federal government reimburses these employers for their NAs' training costs. The details vary based on the state, but you can find an example of how registered nursing assistant reimbursement works from the Washington State Department of Social and Health Services (DSHS).
Expand Your Experience, Knowledge, and Network
Outside of your workplace, there are national professional organizations dedicated to helping NAs grow in their careers.
The NAHCA and the National Network of Career Nursing Assistants make several resources available to members to develop skills and gain accolades in the industry. These opportunities include:
Workshops
Conferences
Recognition for accomplishments or years of service
Celebrations like planned events for National Nursing Assistants Week in June
These associations also organize NAs to advocate for staffing shortage solutions and workplace safety.
After gaining experience as a CNA in a long-term care facility, you can take additional coursework to become an Advanced CNA, also known as a CNA-II or CNA-2. This title can help you get a job in more intense or acute settings, like hospitals.
After gaining years of experience, you may decide to educate others in the field. Through the American Red Cross, you can train to become a nursing assistant instructor.
Teaching others can earn you more income. According to the BLS, top-paying industries for CNAs included junior colleges and other colleges and universities.
Become a Licensed Practical Nurse
Licensed practical nurses or licensed vocational nurses (LPN/LVNs) supervise NAs and work directly under registered nurses. While some of their tasks overlap with NAs, they provide more specialized care. LPN/LVNs also earn higher pay than NAs.
You can earn a certificate or diploma, qualifying you for the LPN/LVN licensure exam in under two years. Most certificate programs at public colleges and technical schools cost from $2,000 to $10,000, and the U.S. licensure exam costs $200. LPNs earned an average salary of $50,090 in 2020.
Become a Registered Nurse
If your ultimate goal is to become a registered nurse or a neonatal nurse, you will need to earn an associate's degree or a bachelor of science in nursing (BSN).
Associate degrees for nursing typically cost $2,000 to $12,000 but can cost more than $25,000 at some private colleges. BSNs usually range in cost from $7,000 to $40,000 a year.
After the upfront cost of education, this is a career that can pay off. In 2020, registered nurses earned an average annual salary of $80,010.
CNA Training Programs
Where can I take CNA classes?
In addition to vocational and technical schools and community colleges, several hospitals and other long-term care facilities provide relevant training opportunities. The American Red Cross also offers training in some states.
All state-approved training programs must follow federal guidelines for curriculum. In addition, each state has its own curriculum standards. This list is not exhaustive of all the topics covered in a program.
Vocational / Technical Schools
Community Colleges
Health Care Facility
The Red Cross
Curriculum Focus
Clinical experience and classroom learning, covering:

Anatomy
Nutrition
Patient safety
Infection control

The fundamentals of nursing and patient personal care experience
Attitudes, behaviors, relationship-building, and clinical experience
Communication and interpersonal skills, plus the elements of care covered on the certification exam
Typical Duration of Program(s)
4-12 weeks
6-16 weeks
6-12 weeks
4-8 weeks
Learning Format
Online, in-person (classroom), and onsite (clinical) experience
Online, in-person (classroom), and onsite (clinical) experience
Depending on the facility, your learning may combine online, self-paced training with in-classroom learning and will always include on-the-job training.
The Red Cross offers two formats:

Blended learning, combining videos and online testing with experience
100% Instructor-led day classes

What's Unique?
Expect shorter, highly focused programs, so you can enter the job market quickly.
These programs may be part of another general allied health professional program or a medical assistant program, so you would study alongside students pursuing slightly different paths.
Many of these programs offer training reimbursement if you commit to working there after your training.
The Red Cross boasts a 90% graduation rate and an 80% pass rate for the state exam. However, its training programs are only available in some states.
What's the Process for Taking the Certification Exam?
Each state has different CNA requirements, but all require you to pass an exam. Here are some steps to keep in mind for preparing for your state's required exam:
Begin Preparing While You're in Training
Many programs offer students practice tests or study guides. Review a practice exam while you're still in your program, so you can ask your instructor specific questions.
Work With Instructors to Schedule the Exam
Your instructors can help you find the closest exam center. Make sure to schedule your exam as soon as possible after completing your coursework, so the information is still fresh.
The exam has two parts: writing and clinical. On the written exam, you'll answer questions covering what you learned in your training program. In the clinical exam, you will demonstrate your skills — from proper handwashing to communicating with a stand-in patient, taking their vital signs, and more interactions.
If you do not pass the exam on your first try, states have individual rules about how frequently you can retake the test.
Online CNA Classes
Today, many NA training programs include some online and video learning. However, the most significant part of your training will be in person. You will practice on mannequins in lab settings, and in real clinical settings, you will work under close supervision.
In any program, make sure to research the following before committing to a prospective school:
States require you to graduate from a state-approved program to sit for the exam. Check your school's approval status or consult the rules for your state.
Since exam questions are state-specific, it's best to find a program in the state where you want to work.
Faculty With Extensive and Relevant Nursing Experience

Quality education starts with excellent instructors with extensive and current experience, both in the virtual classroom and professional world. Many CNA training programs will post faculty biographies, so you can get to know your teachers' resumés.
Pro Tips on Becoming a CNA
Editor's Note: We've edited this Q&A for clarity and length.
Genevieve Gipson
Genevieve Gipson, RN, ME.d, RNC, director of the National Network of Career Nursing Assistants, shared industry information about what helps people in hands-on caregiving roles remain in long-term care positions.
We do know why people stay. Across the board, there are several characteristics. The most important indicator is that they had a relationship with an older person when they were young, and it was positive. Other indicators include:

They are their family's go-to person for health care advice.
They can bond with people and show support.
They can follow directions closely.
They effectively sequence many tasks.
What tasks can an NA expect in their job?
The skills you'll see listed in job postings include bathing, feeding, and toileting, but there's much more to being a nursing assistant. Nursing assistants always need to see the person at the center of the care. It's not just about feeding. It can mean remembering how they like to hold their fork or if they mix their veggies with other foods.
What is one thing new NAs should do?
Many of our patients were shaped by the events of the '30s, '40s, and '50s. Think about what was happening in 1935. Think about who was on the radio. You can use facts like this as memory cues for patients with Alzheimer's. You need to go with the patient to where their mind is and understand their frame of reference. Otherwise, it can lead to harmful assumptions, like 'she doesn't make any sense today, she's so confused.'
What about the emotional aspects of the job?
There are many reasons why families may disconnect or not be available to the older person. Regardless of the reason, this disconnect can leave the patient feeling isolated and can contribute to poor appetite and decrease interest in life. The pandemic was an extremely isolating time for both patients and for people in the profession. Many lost their favorite patients, colleagues, and members of their family. They worked shift after shift to provide stability. Now, there is so much more work to be done to thank and support our career nursing assistants and wisdom keepers.
Getting Financial Help with Your CNA Program
Scholarships for CNA Programs
Goodwill CNA Training Program
Search for Goodwill CNA programs in your state.
What it covers: Many local Goodwill chapters partner with technical colleges to provide free or significantly discounted CNA training. The availability and deadlines for each program vary. Here is an example from the Goodwill of Upstate and Midlands South Carolina.
United Way Scholarship Programs
Search for United Way CNA scholarships in your state.
What it covers: In many areas, local United Way chapters partner with community colleges to partially fund tuition. For example, the United Way of Plymouth County covers 75% of tuition for some CNA students at Massasoit Community College in Brockton, Massachusetts.
Federal Grants for CNA Programs
Who qualifies: People between the ages of 16-24 who meet low-income requirements and other Workforce Innovation Opportunity Act requirements.
What it covers: Costs of training, room, and board
Deadline: Rolling. Visit Jobcorps.gov to connect with an admissions counselor.
Nursing Assistant Certified Reimbursement via Medicare and Medicaid
See your state's government website.
Who qualifies: CNAs who work at a Medicaid-funded nursing facility
What it covers: The cost of your training program, exam, and even textbooks.
Other important information: The government offers funding to the nursing facility to reimburse you; it does not give you money directly. Make sure you check with your employer and your state for more information.
Companies with Tuition Reimbursement Incentive Programs (TRIPs)
Many skilled nursing and long-term care facilities will reimburse your training costs in full through federal funding. Here some examples from around the country:
Related Career Options
Projected Growth: 7%
Salary: $42,310
Education and Training: Postsecondary non-degree
Projected Growth: 29%
Salary: $59,440
Education and Training: Associate degree from accredited physical therapy assistant program
Projected Growth: 4%
Salary: $36,450
Education and Training: High school diploma or equivalent
LearnHowToBecome.com is an advertising-supported site. Featured or trusted partner programs and all school search, finder, or match results are for schools that compensate us. This compensation does not influence our school rankings, resource guides, or other editorially-independent information published on this site.
View the most relevant programs for your interests and compare them by tuition, acceptance rate, and other factors important to you.