Grad's Guide to Getting Hired
Become Team
November 17, 2020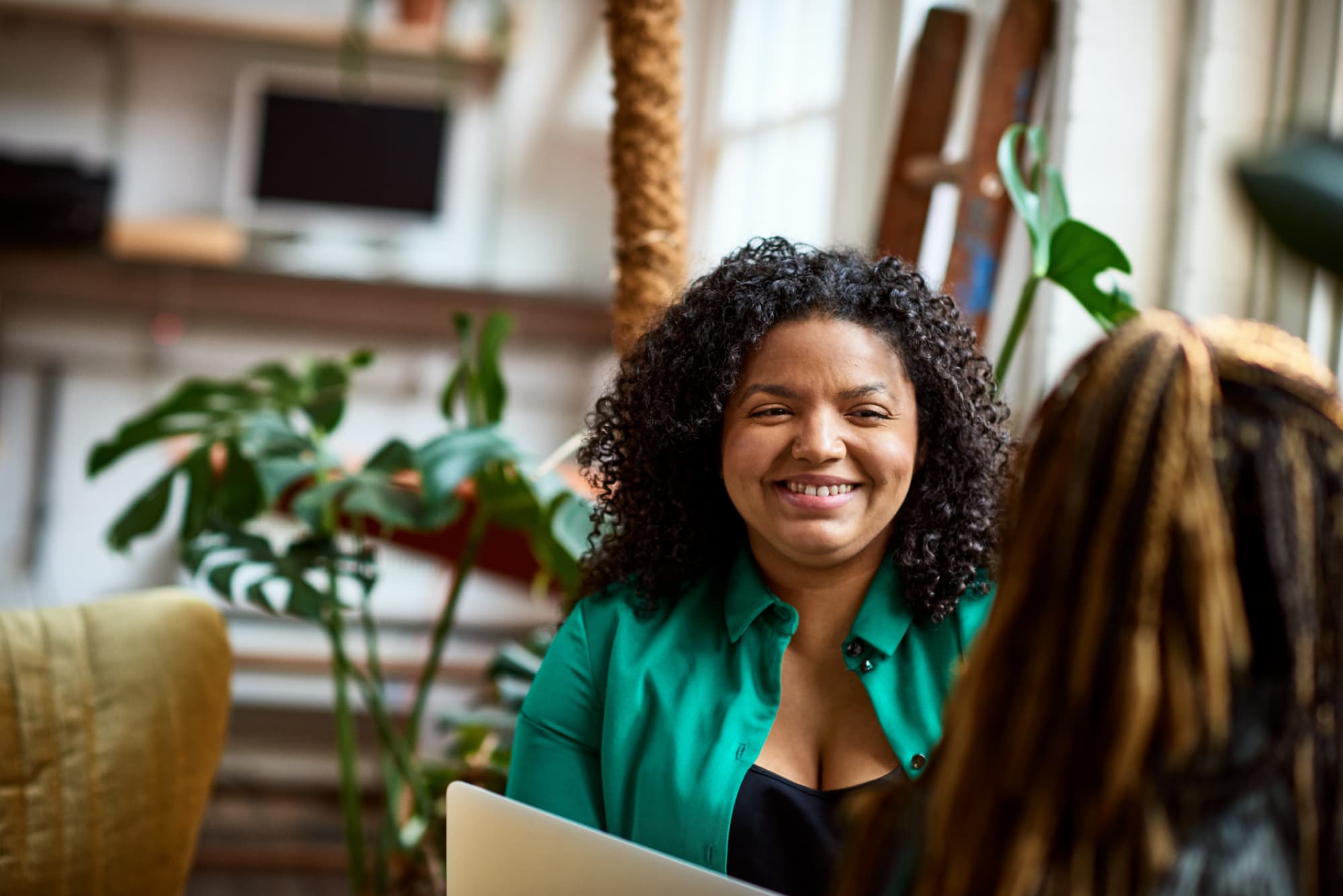 Meet the Experts
For over 15 years, Kristine Kero, MS, has worked as a career consultant and training specialist for all majors and careers. At City University of Seattle, she provides individual career counseling and teaches workshops on professional job searching, resume writing and interviewing. Kero has a Master of Science in Counseling and specializes in career consulting, career assessment, career transition training and outplacement. She has worked with professionals in the banking, retail, airline, nonprofit and aerospace industries, and has been a member of the Puget Sound Career Development Association since 1990, serving as president and board member.
For college seniors, the pressure to find a job rises as graduation nears. Will there be jobs available in their fields, and will they pay enough? Those who wait for the end of their graduation ceremony to prepare for the job hunt may already find themselves falling behind in the search for opportunities. This guide will assist students in building job search resources, developing a solid network, and deploying an effective search strategy that will land interviews and, most importantly, their first job out of school.
Graduates Getting Hired
Michigan State University researchers report that American and global companies expect to recruit 16 percent more college graduates from the Class of 2015 than they did during the previous year. However, competition will remain stiff, as twice the number of potential candidates will be rounded up by recruiters for each opening. More than half new hires will enjoy sign-on bonuses, according to The National Association of Colleges and Employers.
Pre-Graduation Preparation
Think of a job search as mounting a sustained campaign toward achieving career goals. It begins before college graduation and continues throughout the working life. Each time a professional seeks advancement, a lateral move to a better job, or a new career entirely, they return to the campaign trail once more. Most successful searches have this in common: the candidate is well-armed with adequate preparation and persistence.
Well before graduation, a student should take the following measures to build an effective package for employers that include a professional resume, job network, references, online presence and skills portfolio.
Let's examine these absolute necessities one-by-one:
Students will discover plenty of solid examples of effective resumes online and at their college career office. College advisers are there to help students create and revise resumes, and this resource should be tapped into. The resume should be targeted for each prospective employer based on the actual job description. For students with little or no job experience, it can help to include the following:
Statement of career goals
Create a master statement of career goals that relate to the position for which you're applying.
Highlight key skills
Include a list of skills related to the workplace and the current job opening in particular. List software competencies, research specialties, social media aptitude and programs, and foreign languages.
Highlight education accomplishment.
If students have no career-related experience, they can cite their education, academic accomplishments and grade-point average (if it's a high score, of course).
Highlight career-related activities
Include practical experience, internships, volunteering, professional or student associations, leadership positions, travel abroad or military service.
Our Resume Guide can help you craft an up-to-date, professional resume that will help you land interviews.
Step 2
Establish a Search Network
Once the student has a working resume, they should create accounts with major online job search or recruiting sites. Examples include Monster, LinkedIn, Indeed, Career Builder, Simply Hired, College Recruiter, Dice, Glassdoor and LinkUp. There are hundreds of job search options when you consider the niche sites for employment in healthcare, technology, government jobs, media, business, marketing and more. Consider uploading or creating a well-focused resume to one or more of these sites. At the same time, students should create a master list of prospective companies with an eye toward creating and uploading a resume tailored to the employer on their job sites.
Step 3
Round up References
Right after graduation day, college faculty members tend to leave for vacations – it's now too late to secure reference letters in time for that first round of job interviews. One convenient way to gather support is to invite former professors, co-workers, or college associates to visit your LinkedIn account and post a reference there. Not all references may be glowing, so it's good to round up more than you plan to use. Remember to include people from volunteer organizations, prior jobs, civic or religious groups, and business associations, and ask for details in their recommendations that speak directly to your skills, strengths and accomplishments. Employers may not request references at the first screening interview, but it's vital to have them on-hand when asked.
Step 4
Assemble Support Materials
At the first interview, it's smart to come prepared with supporting documents in tow. That fresh copies of the resume, a references list, sample URLs and updated contact information. Many grads create business cards with contact information for potential employers and networking. For more expert tips and tricks on acing the interview, visit our
Interview Dos and Don'ts Guide.
Step 5
Create a Portfolio
For those graduating with degrees in visual mediums, sales or technical positions, a portfolio is a must. Instead of listing out your certifications or accomplishments in your resume, which may lengthen it too much, gather examples of your work or special certifications you've earned into a separate professional binder that you can bring along to an interview. Alphabetize documents, and keep everything in see-through, protective sleeves. This will allow you to showcase your accomplishments apart from your resume, and is a great way to segue into talking about them during the interview itself.
In interviews and in life, first impressions matter. Crystal Stamps, fashion merchandising student and creator of the successful
FabMommyBlog
, offers tips and tricks to perfecting the art of the interview wardrobe.
Outfit suggestions for women
Button down white collared shirt or blouse
Long slacks or knee-length pencil skirt
Kitten Heels
Understated and classic accessories
Outfit suggestions for men
Button down long sleeve shirt or sweater
Slacks
Dress shoes
Black dress socks
Optional tie
Watch
What NOT to wear:
Short skirts
Capri pants
Jeans
Tops that expose your breasts
Midriff exposed shirt
Sneakers
Heels that are sky high
Short sleeves (for men)
Sandals
Shorts
Graphic tee shirts
Just remember
if it wouldn't be appropriate to wear to a wedding or to church, it's not appropriate for a job interview. If you would wear something to the club on a Friday night, it probably won't be the outfit that will land you that job.
Q&A
What is the most successful way to dress for an interview?
Dress the way that you want people to perceive you. For women, if you can't bend down or sit without exposing yourself, then don't wear that outfit. For men, it's important to remember that grooming counts. Make sure that you are clean-shaven, or at least trim up any wild facial hair.
Do you research what to wear based on the company?
You should research the culture and the description of your job in order to see what type of environment the company is portraying. However, even if you're applying for a job where people wear jeans on a regular basis, you shouldn't show up to the interview in jeans. This could make you seem unprofessional and could communicate that you're not serious about the job.
just remember: if it wouldn't be appropriate to wear to a wedding or to church, it's not appropriate for a job interview.
Is hair length or facial hair on men an issue?
Yes, facial hair is an issue if it's not well groomed. Many jobs won't allow facial hair. If you're not planning on shaving or cutting it off, grooming it is a must. Don't walk into an interview looking like a member of Duck Dynasty and think that an employer will want you to represent them. If you have long hair – even if you're going to interview for a surf shop – pony-tail it up. This gives a quick professional look and helps the employer focus on your whole appearance.
Should women wear jewelry and/or perfume?
When it comes to accessories, just remember that less is more. A pair of earrings, necklace and a watch is just right. You don't have to have an accessory on every part of your body. I would not wear perfume or any fragrance, even lotion. Many people are sensitive to smells and even though an employer might not hold this against you, it's just thoughtful on this particular day to leave it out.
Beginning the Job Search
Once the key elements are assembled, the search can begins in earnest. Remember that job listing sites for executive level positions can be a waste of time, and search by using the main job boards on your search network that offer entry- and mid-level listings. Also search niche listings in matching career fields.
Establish a plan of attack and follow it
Look for work every day; this is your campaign. Set hours and attend to them.
Keep records. Use a spreadsheet or word processing template to identify each opening and when you applied, including pertinent URLs. Identifying and collecting email addresses of recruiters in and outside the company can expand your network. Chart the contacts and follow up all communications with them. Create reminders if required to contact recruiters or employers at a certain time.
Establish key-word alerts from job boards. It's a great way to have potential openings sent directly to your email, ferreting out unrelated listings.
Attend job fairs, recruiting seminars and real-time meetings where people appreciate a handshake.
Further broaden sources by reading newspapers, trade journals and professional organizations that routinely post openings in the field.
Don't forget to tap other resources such as niche recruiters, online bulletin boards, temporary agencies and trade unions.
Use your career center. There are career centers on-campus, off-campus and online, with a wealth of knowledge, opportunities and expert help for those who seek them out. To learn how to best leverage what your local career center can offer, visit our Career Centers Guide
Top 10 Mistakes Grads Make when Job Searching
Depending on a single source for listings.
Using only one job site or relying solely upon on internet-based job sites as resources for openings severely limit your range.
Sending out boiler-plate resumes and cover letters.
While it is true most large companies scan resumes for keywords, human beings eventually make the decisions. Tailoring a resume for a target job or company improves the odds.
Considering the college career office a waste of time.
Too many students miss out on the networking, resume building and interview preparation offered by college mentors and career counselors.
Not researching the company to which they're applying.
Using a scattershot method of blasting all companies with related openings is a waste of time. Worse, without due diligence you'll look terrible at the interview when you know so little about the prospective employer.
Paying only lip service to networking.
Sites like LinkedIn can find you a friendly face at a company. Recommendations and introductions from current employees can provide the deciding edge in hiring.
Creating poor branding in your communications.
Sending emails with no signature or an unprofessional one can be show stoppers. Learn job communications etiquette. Be friendly but formal, avoid overly colloquial remarks and above all, use no emojis or chat speak.
Failing to clean up your online presence.
Posting links and career related comments in social media can boost your profile. On the other hand, thinking that antagonistic, off-key, profane or questionable language and content in a blog won't be found by employers is a grave mistake. LinkedIn and Google searches are also part of a background search.
Looking through a narrow lens.
Deciding there is only one perfect employer, one career sector, a single geographical location, one acceptable starting salary, or one job title that's worthy will do you no favors in the long run. Standards are good to have, but flexibility is important, too.
Appling shotgun style for unrelated jobs without real interest.
Whether it's out of desperation or boredom, it can be a total waste of time to send out resumes, cover letters and applications for a job you'd never take. If you want practice interviewing, practice with employers for jobs you'd accept, scheduling "informational" interviews to gather details about the company.
Starting too late.
Networking for your first job begins on the first day of college. Students often miss opportunities to join career-related organizations and clubs, speak with visiting professionals, attend off-campus professional meetings and presentations, take internships or volunteer for related business and civic groups.
Career Resources for the Recent Grad
There are a wealth of opportunities online for college graduates just finishing school and beginning the job search. From job seeking sites, to networking, to tips and tricks, here are some of the top resources all recent grads should visit while on the hunt for their first job out of school.
Job Seeking & Career Help Sites
There are a wealth of opportunities online for college graduates just finishing school and beginning the job search. From job seeking sites, to networking, to tips and tricks, here are some of the top resources all recent grads should visit while on the hunt for their first job out of school.
Job Seeking & Career Help Sites
Additional Advice & Resources
The 3 Secrets of Highly Successful Graduates, by Reid Hoffman, cofounder of LinkedIn
Unconventional Career Advice for College Graduates
Dan Schawbel's 10 Best Pieces of Career Advice for College Graduates
Networking and the Job Search
According to UC Santa Barbara Career Services, 50 to 75 percent of all new hires arise from friendships and former co-workers. Networking today takes place across many forums, from in-person to email to social networking sites. Students can find networking opportunities through friends, family, former and current employers or professors; in college alumni associations, professional organizations, student associations or at civic events and mixers; and through the local chamber of commerce, in Greek organizations, volunteer groups and churches.
The "Elevator Pitch"
To effectively network in person, students need to build an elevator pitch: a thoroughly rehearsed 30-second speech about career goals or current job objectives. In building a pitch, students should concentrate on their skill sets and assets, using direct and appropriate language while avoiding coming across as gimmicky.
Online Networking
In its 2014 Social Recruiting Strategy, recruiting software maker Jobvite found that 78 percent of recruiters use social job networking resources for finding candidates, and almost two-thirds plan to increase their use of social networking. The survey also found that those using social networks relied on LinkedIn 94 percent of the time, with Facebook and Twitter at 66 percent and 52 percent respectively. In the same study, Jobvite found that 93 percent of recruiters will review a candidate's social profile before making a hire.
Linking In
As of 2015, social networking and career giant LinkedIn boasts over 364 million users. Jobvite reports that recruiters look at LinkedIn profiles to evaluate a candidate's professional experience, length on the job, and hard skills related to their openings. Students should take full advantage of all the site has to offer, including regularly participating in groups and discussions, and posting valuable content to their own pages. Members can - and should - also join a vast number of communities within LinkedIn based on their field and interests.See our LinkedIn Guide for expert information on how to optimize your profile for maximum return during the job search.
The Importance of Mentoring
A mentor is typically a successful professional in your field or a related expert that knows the career landscape and has grown their own considerable network. The top CEOs of many companies acknowledge the support and guidance they received from mentors, as do many of the world's greatest code writers, athletes, poets, composers, doctors and thinkers.
Students and grads will likely find their first mentors on the faculty of their schools. As they grow in their careers, grads will find qualified mentors in their industry as their employers and challenges change. To best succeed, a mentee should be willing to receive objective criticism and suggestions for building skills, negotiating changes at work, or how to shift to meet evolving goals. Key attributes to look for in a mentor is demonstrable success, strong professional ethics and availability.
Networking in the Real World
Though reliance on digital mediums when job seeking and networking is now the new norm, it remains important to foster offline, "real" world networking as well. One of the best ways that students can do this is to join their school's alumni network, which will not only connect them with years and years worth of previous alumni, but will often also host regular mixers and meetups, facilitating these all important face-to-face meetings.
Depending on their chosen career field, students should also look to professional organizations local to their areas. These groups hold regular meetings, offer information on local job openings and can help grads get in contact with local leaders in their fields.
Expert Advice from a Career Counselor
The college or university career counseling or job placement office is the best place to start a search process. Many offer an array of services including career advising, job shadowing options, job fairs, internship and volunteer listings, resume and cover letter assistance, alumni networking resources and workshops.Kristine Kero, MS, shares key advice on job searching.
Interview
For over 15 years, Kristine Kero, MS, has worked as a career consultant and training specialist for all majors and careers. At City University of Seattle, she provides individual career counseling and teaches workshops on professional job searching, resume writing and interviewing. Kero has a Master of Science in Counseling and specializes in career consulting, career assessment, career transition training and outplacement. She has worked with professionals in the banking, retail, airline, nonprofit and aerospace industries, and has been a member of the Puget Sound Career Development Association since 1990, serving as president and board member.
What are the key misconceptions students have regarding their first career job search?
Some students may have misconceptions about how to go about searching for jobs. As a career counselor I stress the importance of managing your professional job search as if it were a business project in order to stay focused and organized while tracking research on industries, companies and jobs. Students should also take advantage of their college career center and meet with a career counselor to talk about what interests them, what they want to do and how to conduct a successful job search.
How do you respond to student statements like "it's useless, there are no jobs out there?"
Sometimes during the job search it might feel this way, but there are always jobs out there. New graduates should create LinkedIn profiles and keep them up-to-date so they're accessible to recruiters. Profiles should show the types of jobs students are looking for, any related coursework, projects, internships and work experience, along with community volunteering and sports activities, which can demonstrate team involvement.
How can students use their existing resources to build credentials?
Students can always list extracurricular activities on their resumes. Relevant coursework shows some applicable knowledge, and volunteer projects and sports activities can demonstrate experience working on teams and collaborating. Students with questions about how to build credentials should attend a resume workshop and work with a career counselor.
What should students do if they're in a career with few openings or
highly competitive openings?
There are always job openings, even in highly competitive fields. Doing a professional job search and networking can make a huge difference for some students. It's always a good idea to connect with a professional association in your field to meet people and employers, network and learn about job opportunities. Students should also talk with family, friends, neighbors, advisers and instructors about what job they're looking for. You never know where the lead to your new job will come from.
What are the most-common mistakes graduating students make when searching,
applying and interviewing?
I tell students to go through a job search checklist; not going through this is a mistake:
Go to your college career center; meet with a career counselor to talk about what you want to do and what interests you, and learn about how to conduct a successful job search.
Attend all career center workshops.
Research the types of industries, companies and jobs that fit your education courses, projects, experiences and interests. O*Net Online is a good resource
Look at job postings from your college career center.
Learn how to create professional resumes and cover letters.
Learn how to interview and do a mock interview with a career counselor.
Network and talk to people about your qualifications and interests.
Attend on-campus alumni and employer-hosted career events.
Find local career fairs. National Career Fairs can help you find them.
Final Steps in your Job Search
Bloomberg Business News optimistically reports that the American workforce is rebounding. Unemployment of grads aged 22 to 27 dropped in 2013 to 5.6 percent, compared to a rate of 6.4 percent in 2009. Three key things grads to do while waiting for job offers to come in? Network, network, and network.
The Art of the Follow Up
Toward the end of a job interview, it's appropriate to ask about the timeline for decision-making for the position. Post-interview, candidates should craft a letter in the same letterhead as their resume, thanking each member attending the interview independently for the opportunity and restating your interest in the position; a thank you card can also be effective. Use thank you letters as an opportunity to discuss a high point in the interview, or something you learned about the position and company.
There is no need to check back every day, or even every week. Often, employers will only notify finalists or new hires, but needling them for info or to make a decision won't work. Employers don't hire based on persistence; they hire based on qualifications and interviews. Above all, burn no bridges. The employer may have additional opportunities in the future, or the hiring manager may have networking relationships with other recruiters.
A Word about Persistence
Persistence doesn't mean pounding the prospective employer with emails and phone calls. Persistence means staying in the job-search chair, updating networks, searching job boards, or freshening up resumes to target a new opening. Perseverance pays off handsomely where panic fails miserably.
"Nothing in the world can take the place of persistence. Talent will not; nothing is more common than unsuccessful men with talent. Genius will not; unrewarded genius is almost a proverb. Education will not; the world is full of educated derelicts. Persistence and determination alone are omnipotent. The slogan "press on" has solved and will always solve the problems of the human race."
Calvin Coolidge